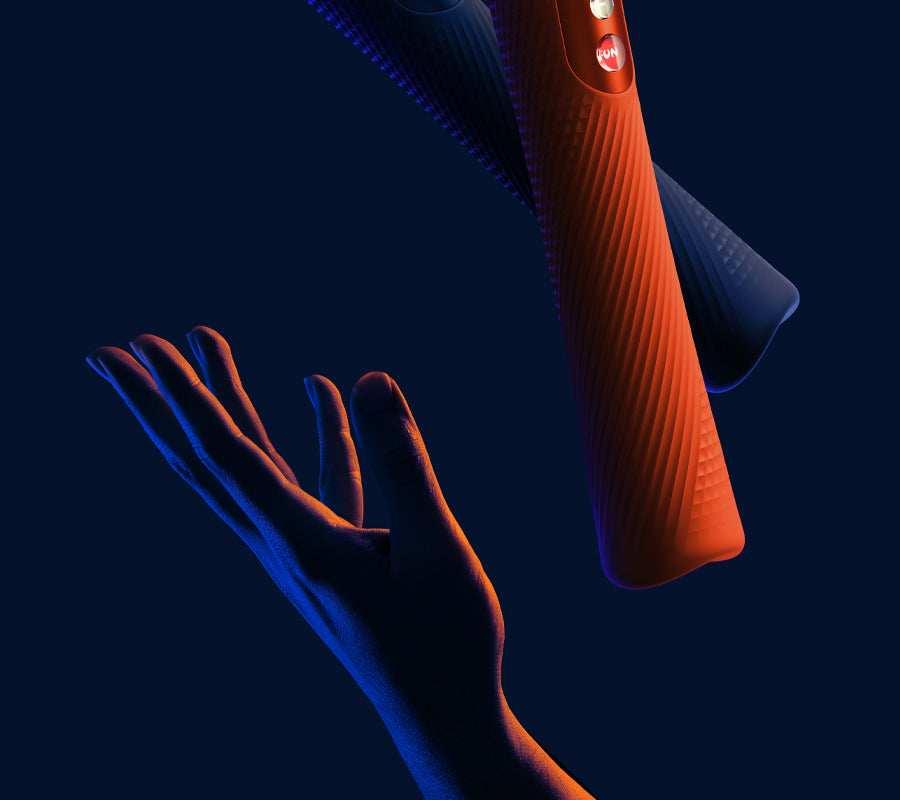 One of the best-loved toys on the planet just got even better. We took a famous design and improved it with our strongest-ever motor, so it's as intense as you want. The vibrations can also be gentle without losing their rumbly quality—VIM's got range! It's versatile enough to go anywhere, on any body, and simple enough to use with your eyes closed, although you'll probably want to see this design.
Notify me when it launches
EVERY DETAIL COUNTS
Customizable intensity on every speed and program

Lightweight handle won't transfer vibrations
A lighter, rumblier, quieter wand
Power lovers and sensitive solo players, here's a toy you can all agree on. VIM has a fuller range of vibrations than the leading competitor. Even better, its unique motor delivers a weighted rumble that feels amazing at any speed, never buzzy or aggressive. Plus, VIM is 50% quieter and 32% lighter than the leading wand.
VIM will hit our shelves this March. It has all the good stuff you expect from toys of this type—like ungendered design and shareability—plus industry-first features that we innovated.
Are you as excited as we are? Sign up for our newsletter to be the first to know when VIM arrives in our shop.