Rabbit Vibrator
Regular price
$134.99 CAD
Regular price
Sale price
$134.99 CAD
Unit price
per
AWARD-WINNING
Save $-134.99
Not Available
---
✓
Free and
discreet
shipping
✓
Ethically made in Germany
✓
5-year warranty
---
Mini vibe for clit vibration and more
Beyond dual action – vibrates the clit, G-spot, and labia
Removable band spreads vibration around the vulva
Gently curved for G-spot or prostate play
Access the clitoral legs for stronger orgasms
Quiet motor, because privacy matters
Product Specs

SPECIFICATION
VALUE / DESCRIPTION

Type

Rabbit Vibrator

Power

Rechargeable (with charging level indicator)

Movement

6 speeds & 6 patterns

Dimensions

6.97 in and Ø 0.88-1.26 in

Insertable length: 2.76 in

External vibrator length: 1.18 in

Weight

0.32 lb

Battery Life

1-4 hours

Charging Time

8 hour initial charge

Materials

Body-safe materials, non-porous and hypoallergenic
Shipping

FUN FACTORY CANADA Ships with Canada Post. Orders go out at 2PM PST time. If you place your order through the week before 2PM we will try our hardest to send it out that day.

Canada Post does not process orders over the weekend. Therefore orders placed on Friday after 3PM until Sunday 12:00AM will go out on Monday when Canada Post starts processing orders again.

$9.99 Shipping on all orders under $39.99
FREE Shipping on orders over $39.99
Shipped with Canada Post

For more information, check the Shipping Information page.
Share
View full details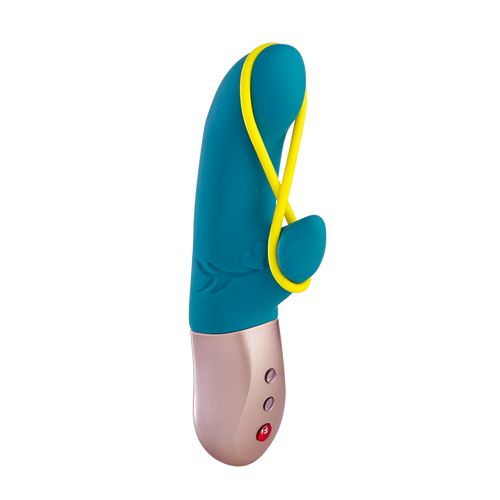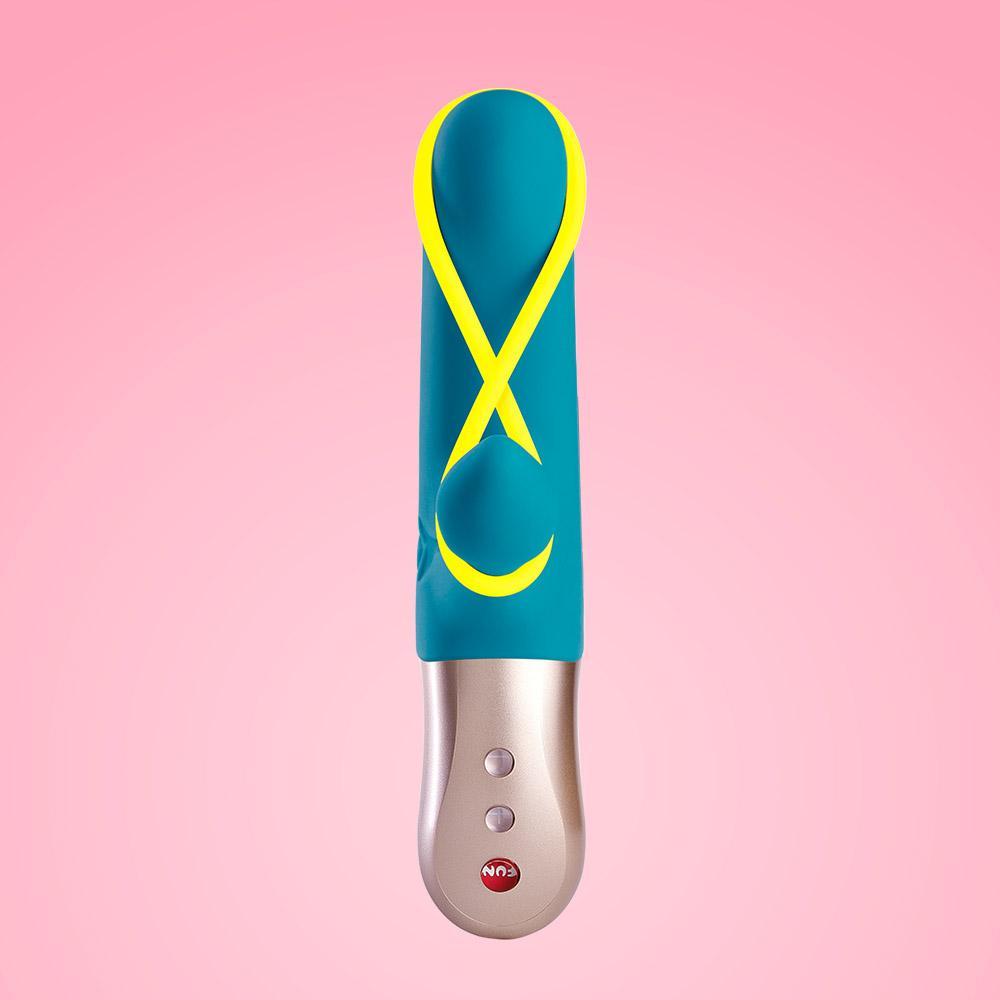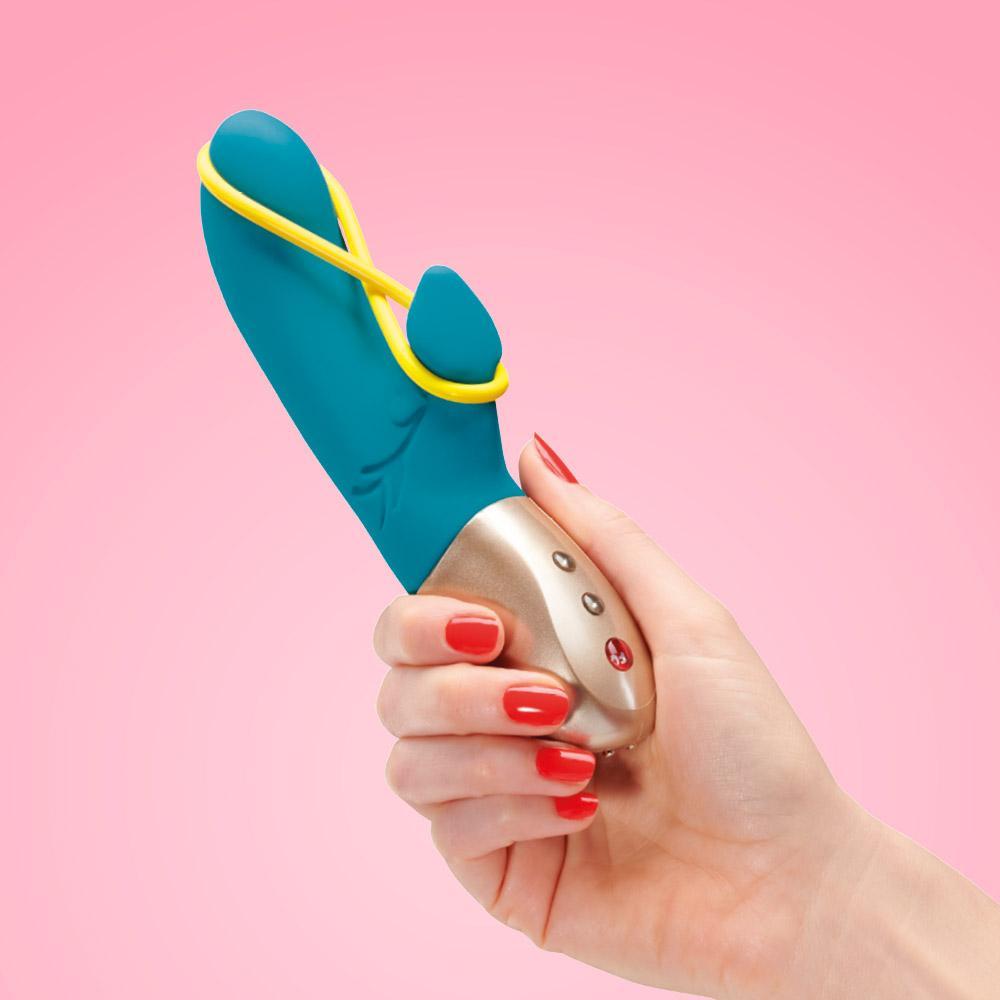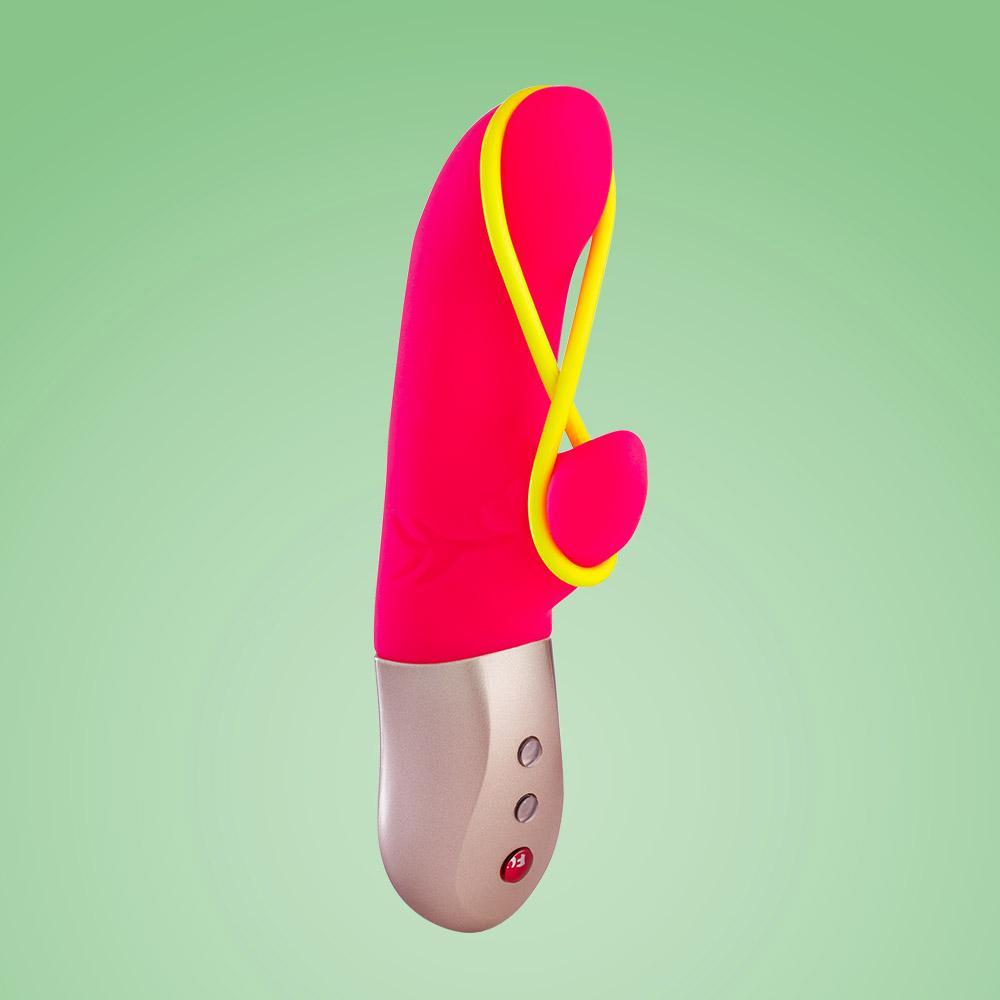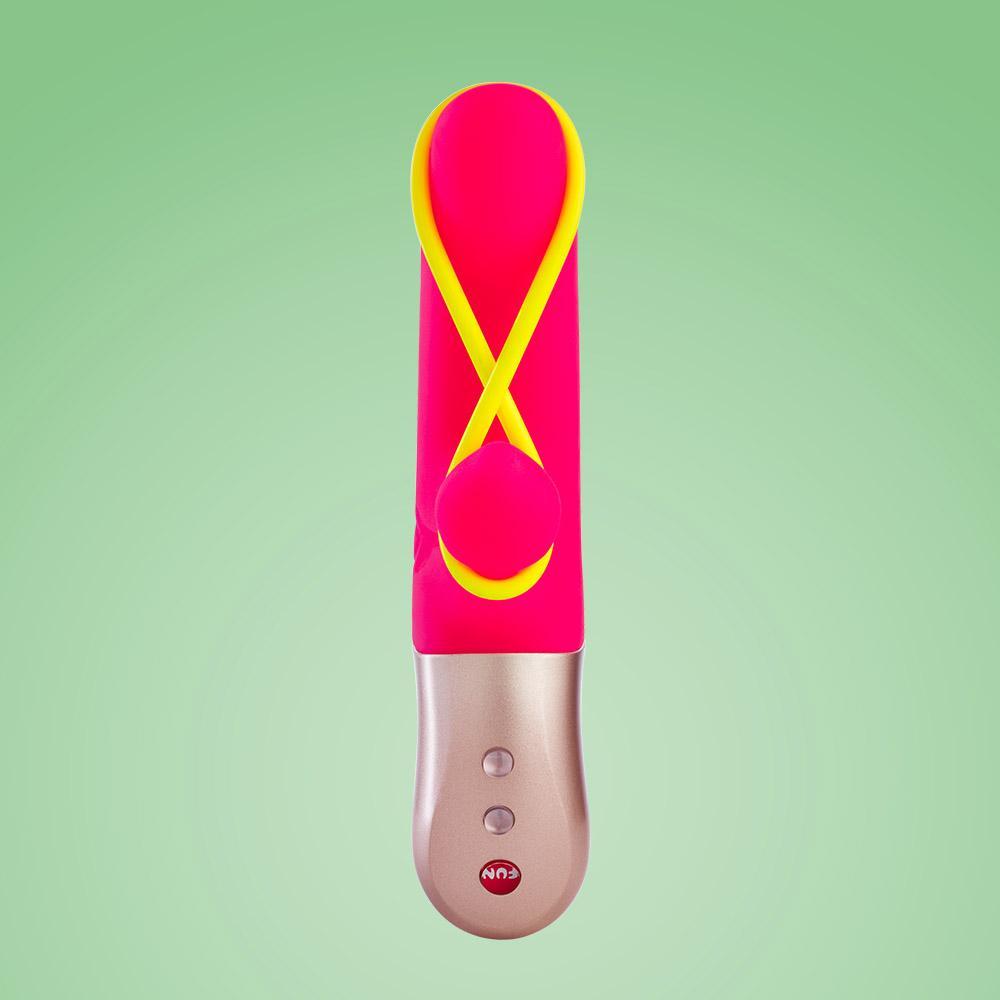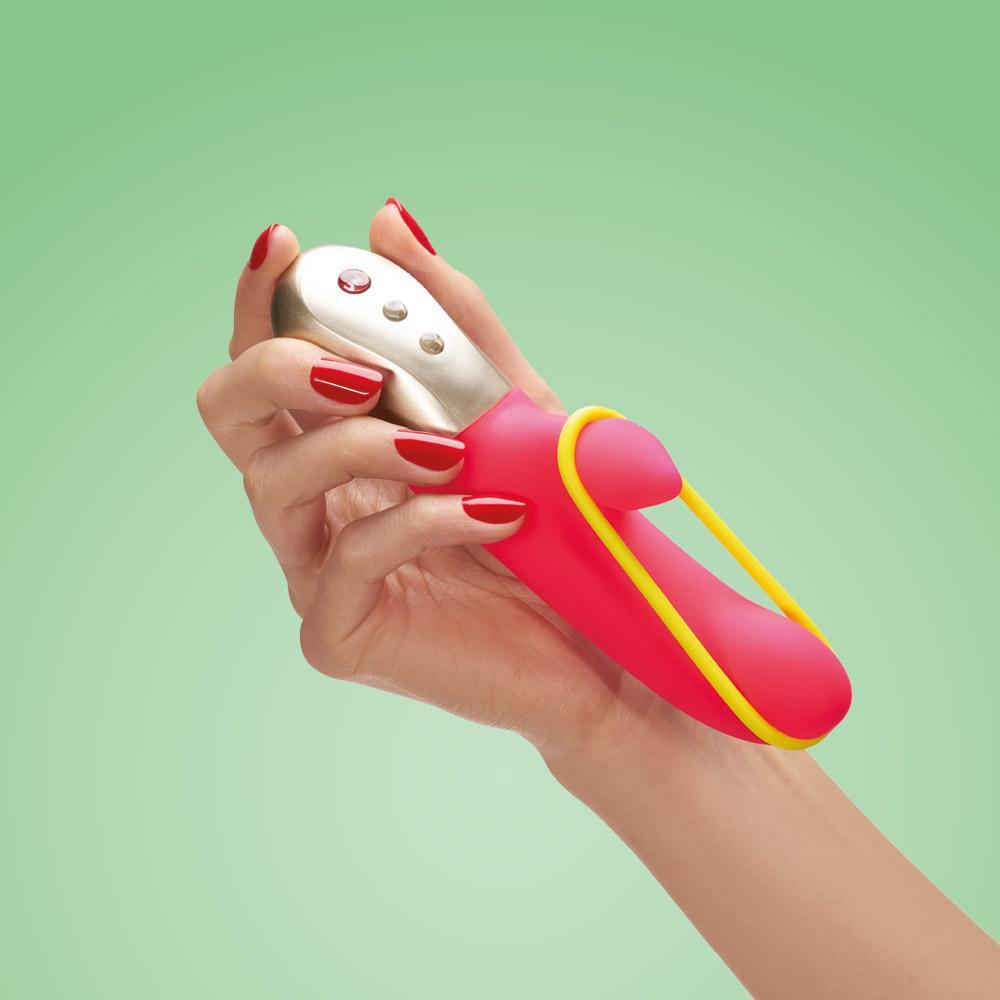 A DIFFERENT KIND OF RABBIT VIBRATOR
What if we told you that you were only using a fraction of your clitoris? Under the skin, your clit extends a few centimeters into your body, and its "legs" wrap around your labia. The AMORINO is a dual vibrator for clitoral stimulation of a new kind and the first vibrator designed to let you hit all of it at once.
WHAT MAKES THE AMORINO SPECIAL?
Let us break it down for you: the AMORINO is a dual vibrator, shaped so that you can set the shorter extension against your clit and rock the curved shaft against your G-spot. As if that weren't enough, its silicone band wraps around your labia, bringing vibration to the often-neglected clitoral legs.
WHY IS THE BAND REMOVABLE?
One fun thing you can do with it is to give it a twist or two and put it back on the vibrator, so that you get focused vibration in the middle of the band. It's great for hyper-focusing on the clit or for nipple play. Try twisting it different ways for different sensations! If you feel like deeper penetration, it's also best to take the band off first.

Pro tip: Some fans enjoy using the band as a cock ring!
CAN I USE THE AMORINO RABBIT VIBRATOR FOR ANAL PLAY?
Sure thing. Just take the band off first! The AMORINO's extension doesn't just make it anal safe; it also means that you can enjoy vibration against the nerve-rich perineum. Plus, its smooth, curved shaft makes it ideal for prostate play.
Amorino my sweetness
This vibrator is great all the way around. The band keeps the clit pulsating and makes for a most desirable moment. It has been around for a bit, so that says something good.
.
My go-to toy
I've had this vibrator for at least 5 years now and it's been absolutely amazing, from how quiet it is, to it's charge life and overall comfortability, it's definitely my favorite and most essential toy I've ever owned. The only con I'd say is keeping up with the ring, it took me about 6 months to misplace it nonetheless, I'd still purchase another one of these in a heartbeat. Highly recommend!
Underwhelming
Texture is not as soft as I'd like - it's a bit too much of a "grippy" feel instead of the nice silky soft silicone I expected for the price, which means I need to use a lot more lube to feel like I'm not going to do more harm than good with this thing.
The band doesn't really seem to do much so I probably won't really be using that - tried it a few ways and it just doesn't really enhance the experience. All in all it's about on par with my older, cheaper vibe with the exception that it's made of more body safe materials and has a wider array of vibration patterns.
I am also in agreement with the reviewer that mentioned trouble holding the handle - it starts to really bother my hand after a while. If it were less expensive I'd say it was worth it, but unfortunately my experience really doesn't match the price point.
It's Ok
I was not blown away. For the price, I expected a better quality (and stronger) vibrator. I have used other, cheaper, rabbit vibrators and thought I would treat myself to this.
The handle vibrates so much it's hard to keep holding onto it while you use it. It's very distracting as well if you're using it on yourself.
The band part seems innovative, but it didn't do much for me. Kind of hard to put back on quickly if you're playing around with it. Again, because the handle vibrates so much, it's hard to feel the sensation through the band when you feel it more in your hand.
Would not recommend.