Lay-On Vibrator
Regular price
$127.20 CAD
Regular price
$159.00 CAD
Sale price
$127.20 CAD
Unit price
per
Save $31.80
Not Available
---
✓
Free and
discreet
shipping
✓
Ethically made in Germany
✓
5-year warranty
---
ICONIC BODY-HUGGING VIBE
Curvy design cradles the pubic bone or any hot spot
Vibrates & taps for multilayered stimulation
Micro-adjustable vibrations, from gentle to strong
Pinpoint or broad stimulation
Upgrades blowjobs, massages & more
Newest version of our all-time bestseller
Product Specs

SPECIFICATION
VALUE / DESCRIPTION

Type

Lay-on Vibrator

Power

Rechargeable (with low battery warning)

Movement

7 speeds & 3 patterns

Function
Vibration & tapping; Memory function & travel Lock

Dimensions

4.3 in and Ø 1.6 in

Weight

3.5 oz

Battery Life

40 - 120 minutes

Charging Time

6 - 7 hours

Materials

Body-safe materials, non-porous and hypoallergenic

SKU
Sage Green: 46010
Soft Violet: 46011
Contents
Toy, USB charging cable, Booklet including user manual and play ideas
WEEE register no.
DE66139642
Shipping

FUN FACTORY CANADA Ships with Canada Post. Orders go out at 2PM PST time. If you place your order through the week before 2PM we will try our hardest to send it out that day.

Canada Post does not process orders over the weekend. Therefore orders placed on Friday after 3PM until Sunday 12:00AM will go out on Monday when Canada Post starts processing orders again.

$9.99 Shipping on all orders under $39.99
FREE Shipping on orders over $39.99
Shipped with Canada Post

For more information, check the Shipping Information page.
Share
View full details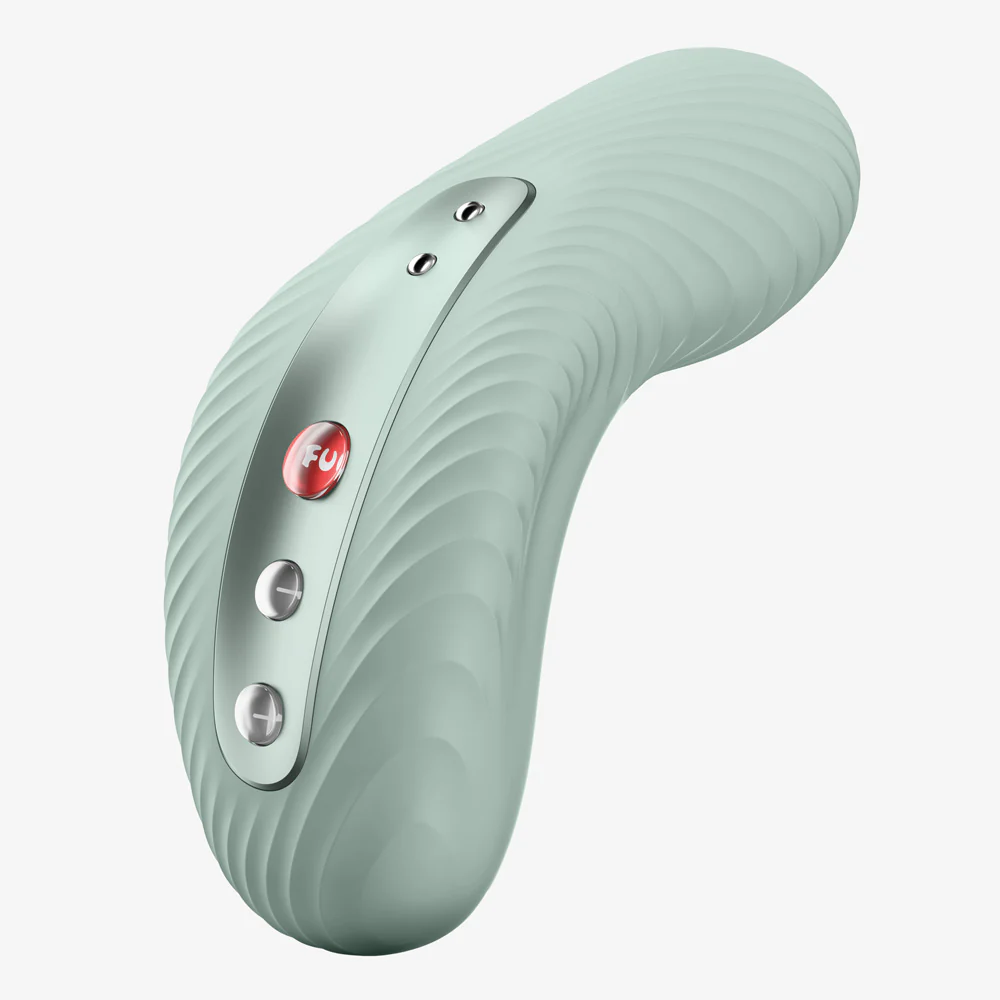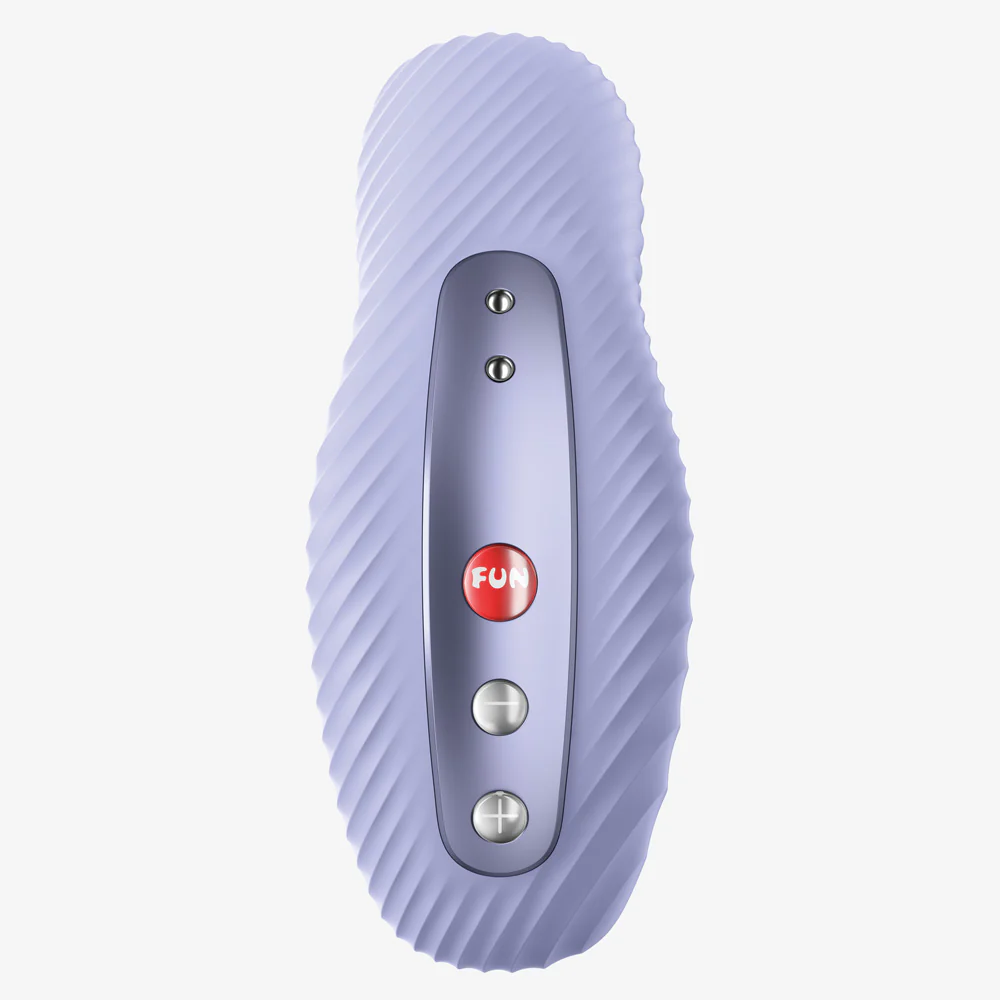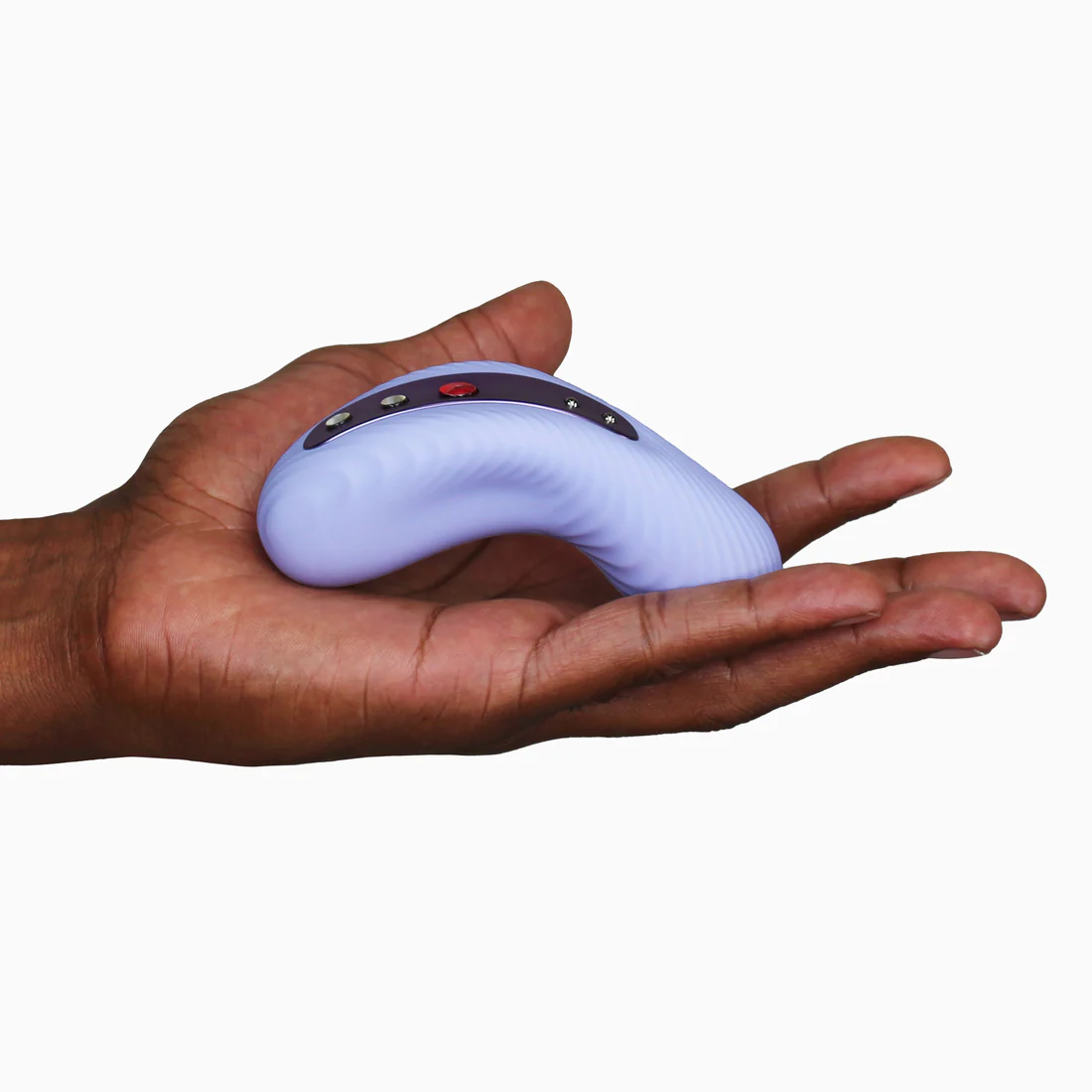 7 SPEEDS, 5 PATTERNS CUSTOMIZABLE
HIT THE SPOT, SEAMLESSLY
LAYA III was made to lay on the body—hence the name—with a gently arched shape that fits snugly over the pubic bone, sending vibrations throughout the clit and labia. Its ergonomic design means it's easy to hold in the palm of your hand, and it's versatile enough to cup the butt, balls, penis shaft, breasts, or any other hot spot. No wonder LAYA has been a cult favorite for 20 years!
LAYA LOVERS SAY...
"Laya is my new favorite toy. Not only does it look really great, but it also has such a powerful vibration that the orgasms are really intense."
— L., September 2023
The Legendary Lay-OnVibe Is Back
HOW DO YOU USE A LAY-ON VIBE, EXACTLY?

The simplest way is to lay it on your body (hence the name LAYA). Nestle it against your pubic bone with the narrow end pointing up, toward your belly button. The toy will channel its vibrations and tapping motions all over your vulva.

Working with a penis? Glide the toy up and down the shaft, or cup the balls during a handjob or blowjob.
WHAT'S THE LAYERING EFFECT?

LAYA III vibrates and taps at the same time, at every speed. These different movements stimulate different types of nerve endings, some of which are near the surface of your body, and some of which are deeper within you. In other words, LAYA III awakens multiple layers of nerves—it has a "layering effect." The more nerve endings that are stimulated at once, the stronger your feelings of arousal, and the deeper and longer-lasting your orgasm.
HOW DO I CHANGE SPEEDS AND MICRO-ADJUST THE VIBRATIONS?

When you turn on LAYA III, it starts on the third-lowest vibration speed. Press (+) or
(-) to go to higher or lower speeds. Once you reach the highest speed, pressing (+) will take you into the vibration patterns.

Within any speed or pattern, press and hold (+) or (-) button to dial the intensity up or down. Each speed and pattern starts at middle-intensity.
CAN COUPLES USE LAYA III, TOO?

Of course they can! When you're playing with a partner, LAYA III's powerful vibrations enhance massages, handjobs, and blowjobs. Our lay-on vibrator glides easily between bodies and can be integrated into almost all play. 

One idea is to start with a vibrating body massage to improve circulation and wake up nerve endings. Activating more of your and your partner's bodies leads to overwhelming, full-body orgasms. 
HOW IS LAYA III DIFFERENT FROM OLDER LAYA TOYS?

The biggest difference: LAYA III has an upgraded motor. It vibrates and taps at once for a rumbly effect, and it has seven speeds and three patterns, so you can experiment more than ever before. Speaking of experimentation, each speed and pattern is micro-adjustable.

LAYA III has a textured body that creates more sensation on the body and can hold lube. Plus, it has new, subtle colors and chromatic detailing that look great on your nightstand.
CAN I USE LAYA AS A MASSAGER?

Of course! It's been recommended by midwives to improve milk flow in lactating mothers, and used by opera singers to soothe their vocal cords. 
WHAT'S INSIDE?
In addition to your LAYA III in Soft Violet or Sage Green, you'll get a USB charging cable and a Booklet with instructions, play ideas, and a Flirt or Dare game. Inside the packaging, you'll also find a Yes/No/Maybe list to get your imagination going. 
BEHIND THE DESIGN
FUN FACTORY's original lay-on toy, LAYASPOT, came out in 2003 and became an instant classic. Toy newbies loved its easy-to-hold shape and maneuverability, and its vibrations were approachably gentle. The toy sent shockwaves through the industry and inspired many imitators.
Then, in 2017, we introduced LAYA II, a new version with a stronger motor and rechargeable battery. It was another big hit, and when it sold out, it became our most-requested toy.
Now, LAYA III takes the beloved design features of its predecessors, like the body-hugging curves and palm-friendly size, and complements them with sophisticated new colors and a stimulating, ridged texture. LAYA III also has an upgraded motor that vibrates and taps, so its performance matches its show-stopping looks.