Double Dildo
Regular price
$123.99 CAD
Regular price
$154.99 CAD
Sale price
$123.99 CAD
Unit price
per
Save $31
Not Available
---
✓
Free and
discreet
shipping
✓
Ethically made in Germany
✓
5-year warranty
---
The world's first lightweight double dildo
Girthy giver's end makes it easy to grip with no harness
Innovative lightweight core means no slipping
Adjustable hinge lets you switch positions seamlessly
Rebalanced so the tip stays erect during play
G-spot tip for the wearer & G- or P-spot tip for the receiver
Product Specs

SPECIFICATION
VALUE / DESCRIPTION

Type

Double Dildo, Strapless Strap-on

Dimensions

9.92 in and Ø 1.42-1.59 in

Insertable length (receiver): 6.5 in

Insertable length (wearer): 6.1 in

Weight

0.73 lb

Materials

Body-safe materials, non-porous and hypoallergenic
Shipping

FUN FACTORY CANADA Ships with Canada Post. Orders go out at 2PM PST time. If you place your order through the week before 2PM we will try our hardest to send it out that day.

Canada Post does not process orders over the weekend. Therefore orders placed on Friday after 3PM until Sunday 12:00AM will go out on Monday when Canada Post starts processing orders again.

$9.99 Shipping on all orders under $39.99
FREE Shipping on orders over $39.99
Shipped with Canada Post

For more information, check the Shipping Information page.
Share
View full details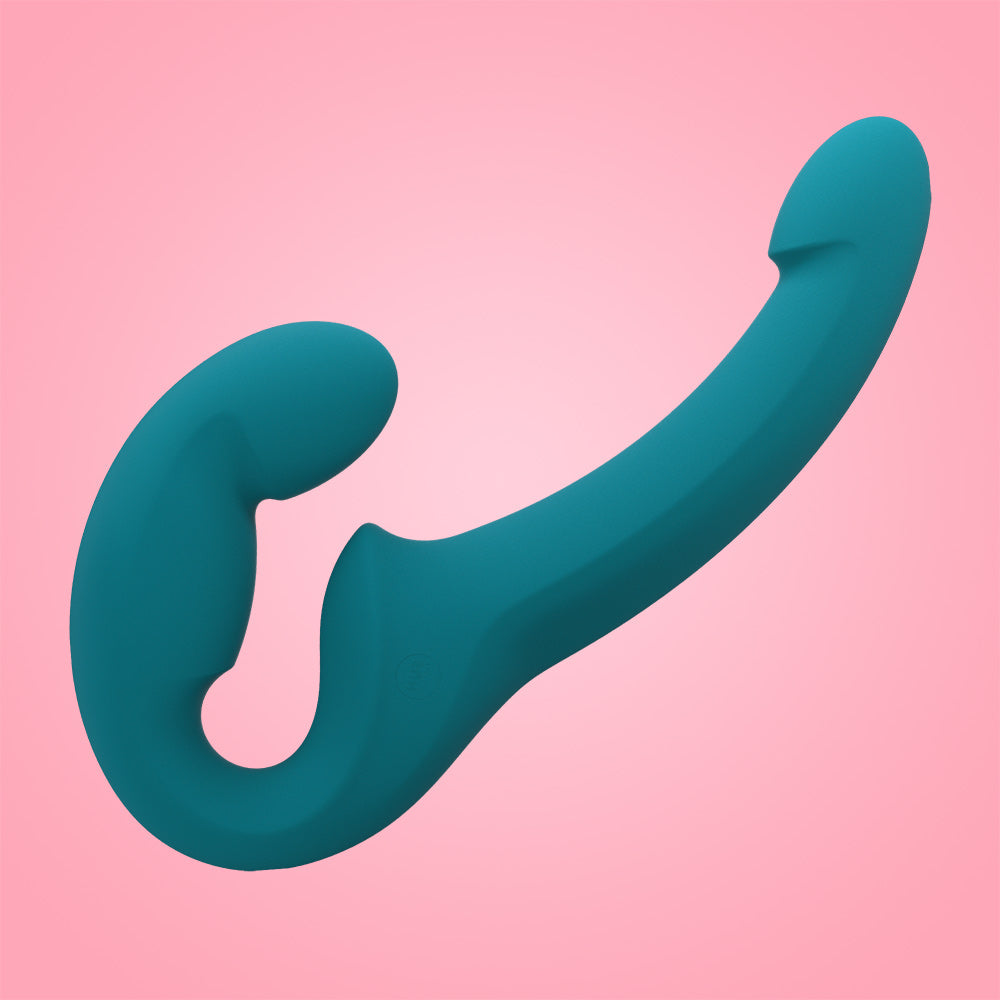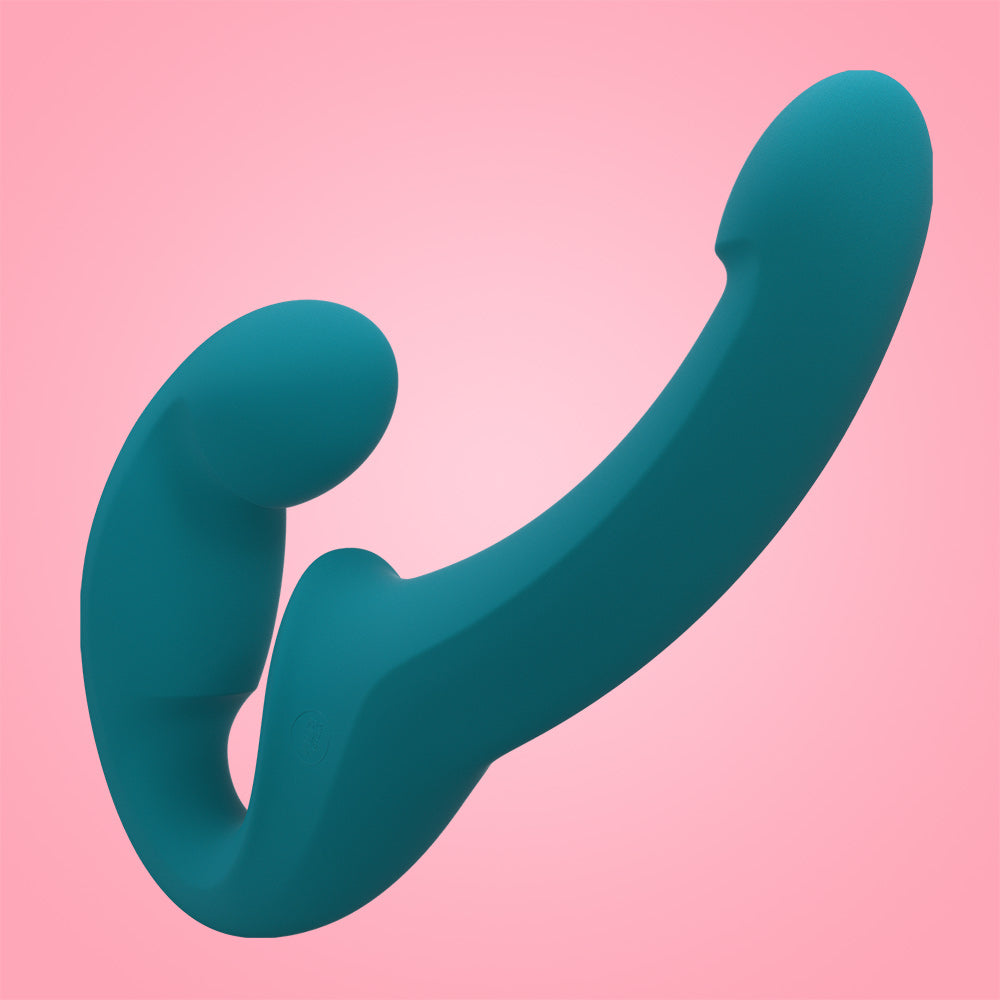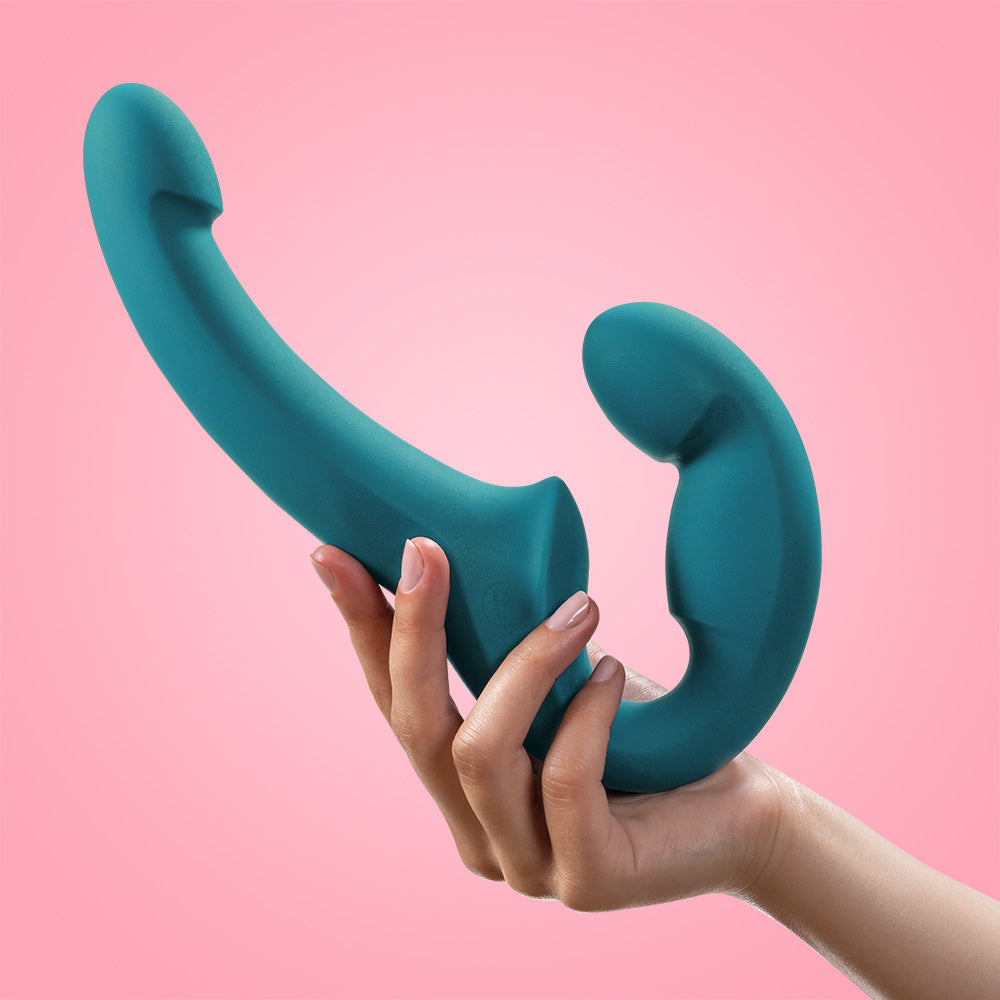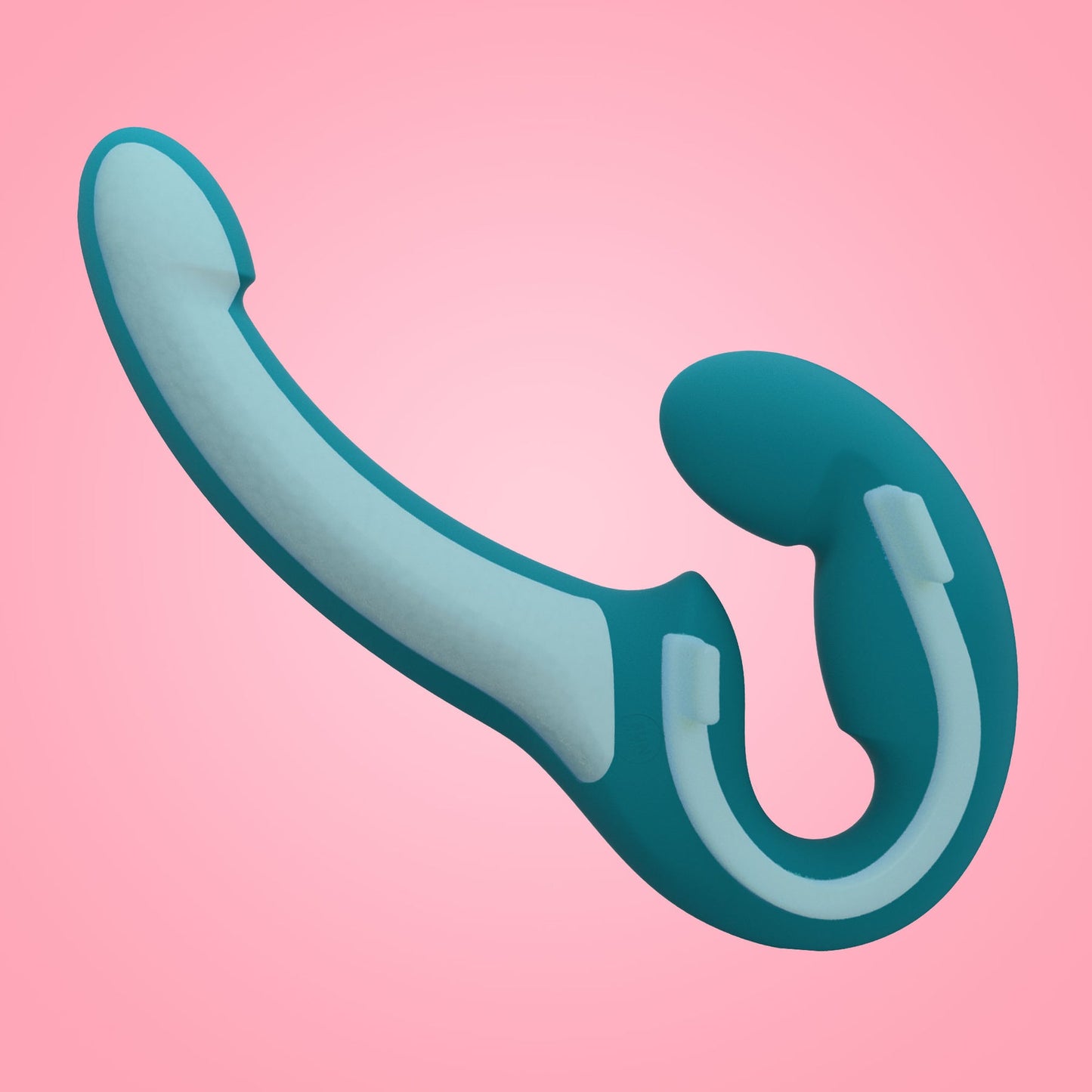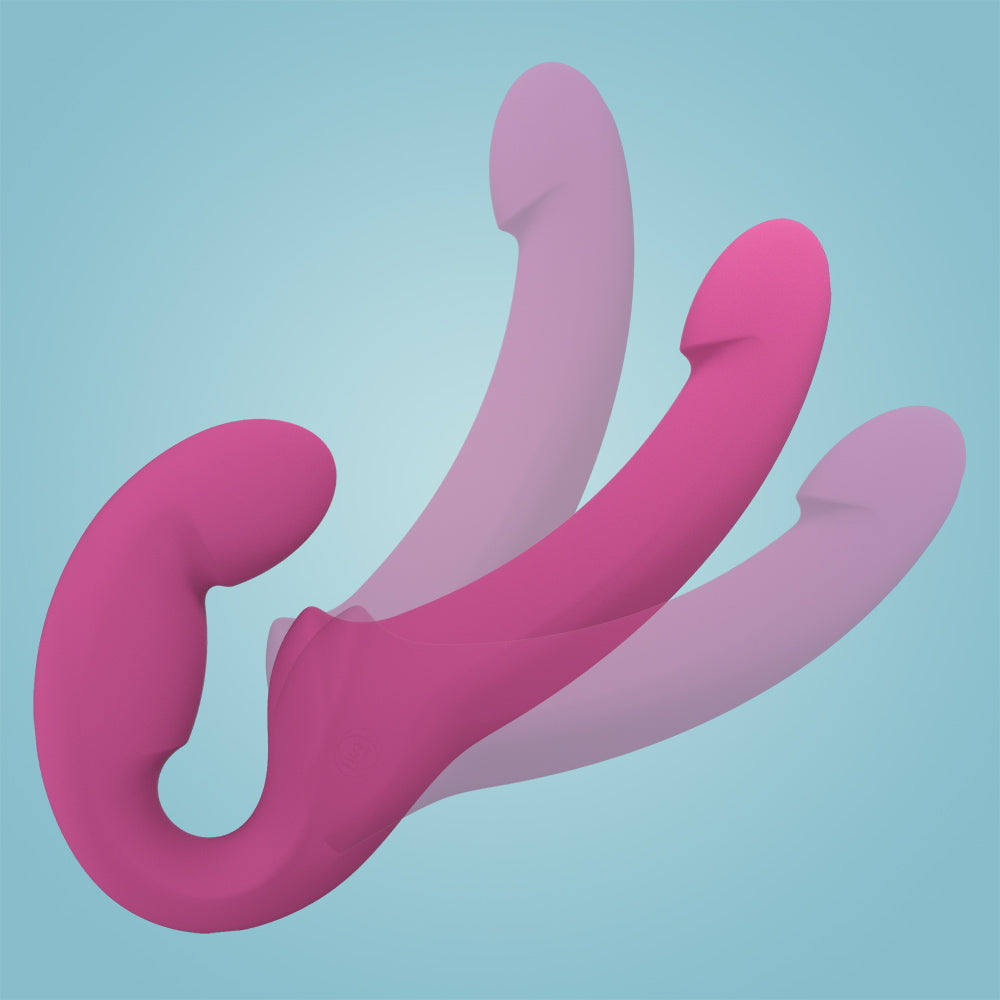 SHAPE AND MATERIALS
Couples love our SHARE double dildo, but they've told us it doesn't work for every type of play. So, for people who like the spontaneity of harness-free FUN, we created SHARE LITE. It's 22% lighter, so your pelvic floor muscles can hold it more easily. The giver's end is also wider, for a tighter fit and an awesome feeling of fullness.
The Perfect Fit Double Dildo
IS THIS REALLY DIFFERENT FROM OTHER DOUBLE DILDOS?
It sure is! We created SHARE LITE to resolve the complaints that customers had with other double dils. Instead of making SHARE LITE with solid silicone—which makes other toys too heavy for the muscles to hold—we used a lightweight inner core that's easy to lift without a harness. The toy's shaft is longer than other models', too, which makes thrusting feel really natural and reallllly hot.
WAIT, CAN I ACTUALLY USE THIS WITHOUT A HARNESS?
Yes, we promise! The girthy end is wide enough to stay put, even when you get slippery inside. And again, thanks to the lightweight inner core, the receiver's end won't sink. Plus, the adjustable hinge lets you bend the toy however you like for the most secure fit.
OKAY, BUT THE TIP WILL DROOP AFTER A WHILE, RIGHT?
It will not! The product's lightweight core, firm but flexible texture, and balanced design keep you "erect," no matter how vigorously you play. And if you think being perma-erect is a hot look, just wait until you see how it makes you partner feel.
HOW DO I SWITCH POSITIONS?
Just bend the adjustable hinge however you want, and the toy will stay in place. Since the toy is poseable, you get to make it comfortable for you and your partner, no matter your gender or size. It's one toy for any position or pair of bodies, no special accessories required.
WHAT ARE THE DIMENSIONS?
Wearer's end: 5" long, 1.75" wide
Receiver's end: 6.5" long, 1.5" wide
Overall toy length: 10"
Mid for all parties
It doesn't really stay in without a strap. Not entirely uncomfortable for the wearer, but also not great. The firm material and the somewhat narrow girth make it mid for the receiver as well. Is it awful? No. Is it great? No.
Redesign is better and also worse
The redesigned receiver's end is sleeker and softer. The redesigned base (where the back of the receiver's end presses against the wearer's mons) makes it much more stable and more compatible with a harness. The hinge is firm and holds its shape excellently, preventing the toy from sagging. It is possible to wear it without a harness by squeezing with my muscles and squeezing my legs together, but I definitely need a harness to use it on a partner. On the other hand, the redesigned wearer's end is painfully long and hits my cervix. This toy is very uncomfortable/painful to insert and wear! I loved the wearer's end of the original Share, and the original hit the perfect spots on me. I really hope that FF can redesign a model with a smaller wearer's end.
I want to love it
I bought this to replace my original Share, which I love and works well. Unfortunately the length of the wearer's end is just too long for those of us with an inverted cervix and i won't be able to wear it properly (sigh)
After few tries I am getting the hang of this amazing toy! It's a little awkward at first but my recipients have loved it. Stays in but I definitely need and want more practice!