Kegel Balls
Regular price
Sale price
$39.99 CAD
Unit price
per
Save $-39.99
Not Available
---
✓
Free and
discreet
shipping
✓
Ethically made in Germany
✓
5-year warranty
---
Train your pelvic floor
Kegel balls for better orgasms
Weighted balls inside move when you do, making your muscles work
Can also help prevent incontinence and with recovery from childbirth
Tapered for easy insertion
Two-ball design engages more of your muscles
Product Specs

SPECIFICATION
VALUE / DESCRIPTION

Type

Kegel Balls

Dimensions

6.61 in and Ø 1.26-1.42 in

Insertable length: 3.82 in

Weight

0.27 lb

Materials

Body-safe materials, non-porous and hypoallergenic
Shipping

FUN FACTORY CANADA Ships with Canada Post. Orders go out at 2PM PST time. If you place your order through the week before 2PM we will try our hardest to send it out that day.

Canada Post does not process orders over the weekend. Therefore orders placed on Friday after 3PM until Sunday 12:00AM will go out on Monday when Canada Post starts processing orders again.

$9.99 Shipping on all orders under $39.99
FREE Shipping on orders over $39.99
Shipped with Canada Post

For more information, check the Shipping Information page.
Share
View full details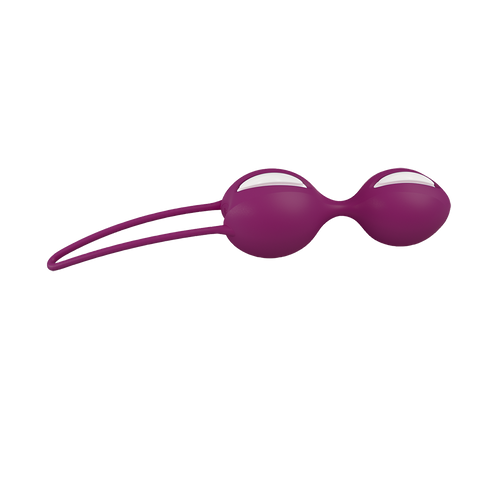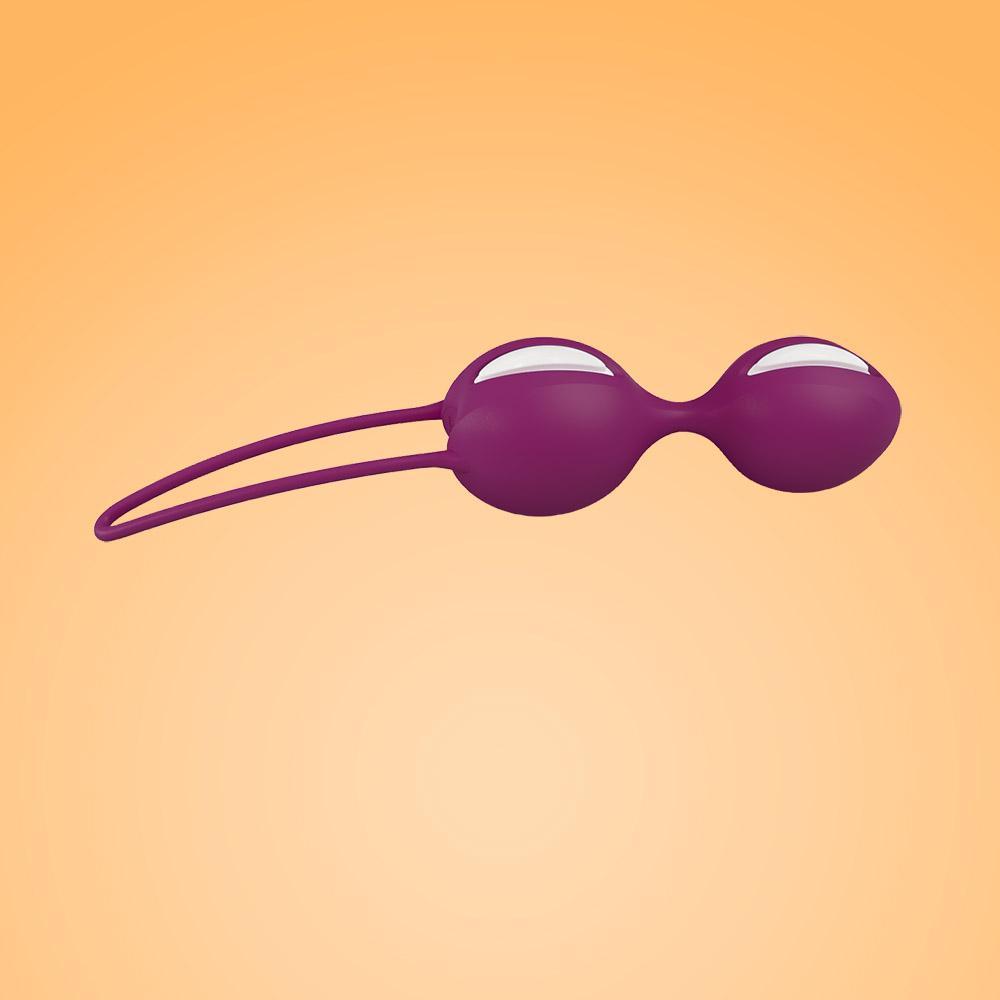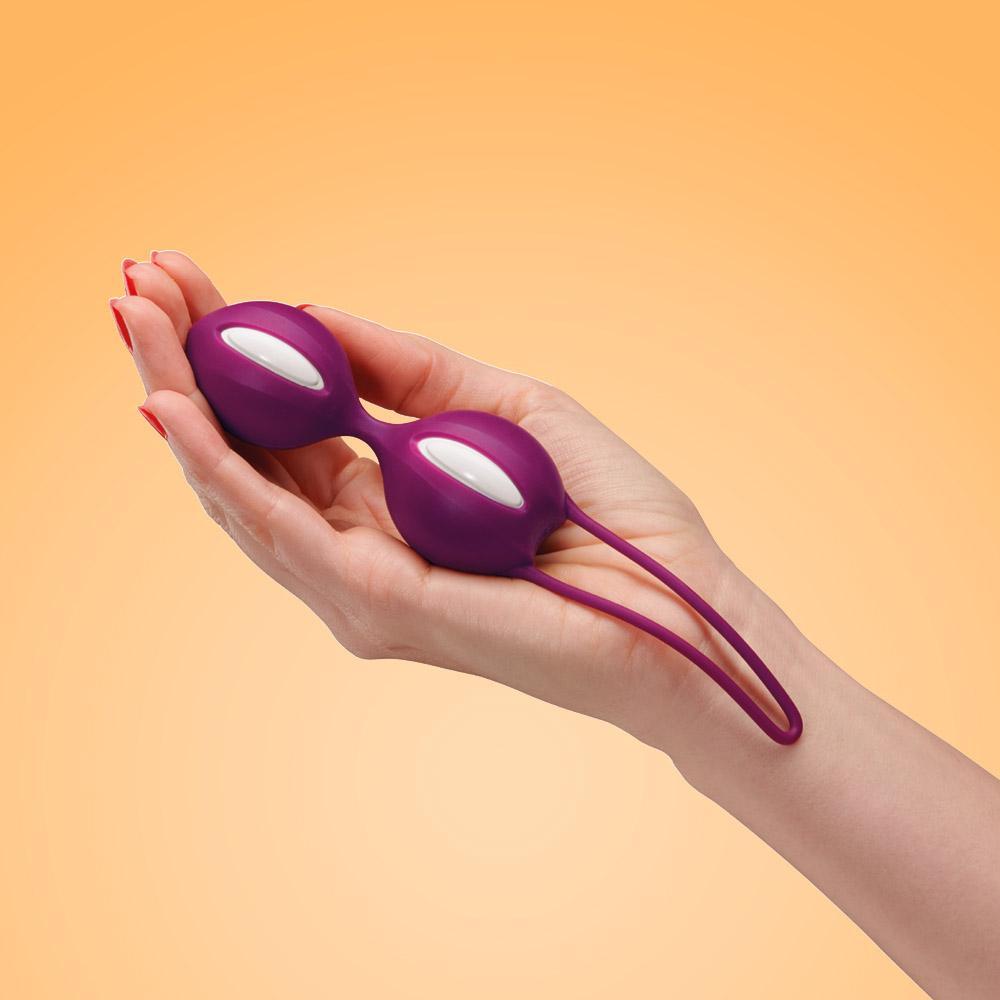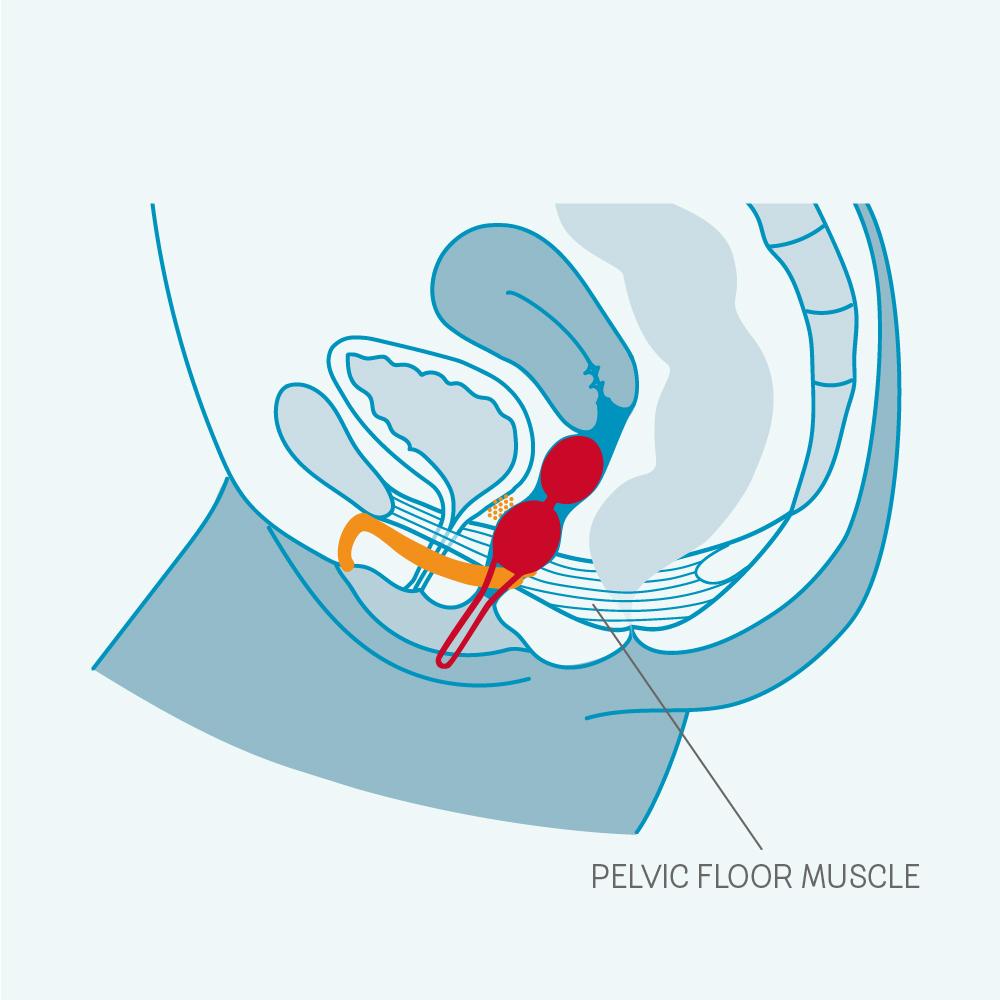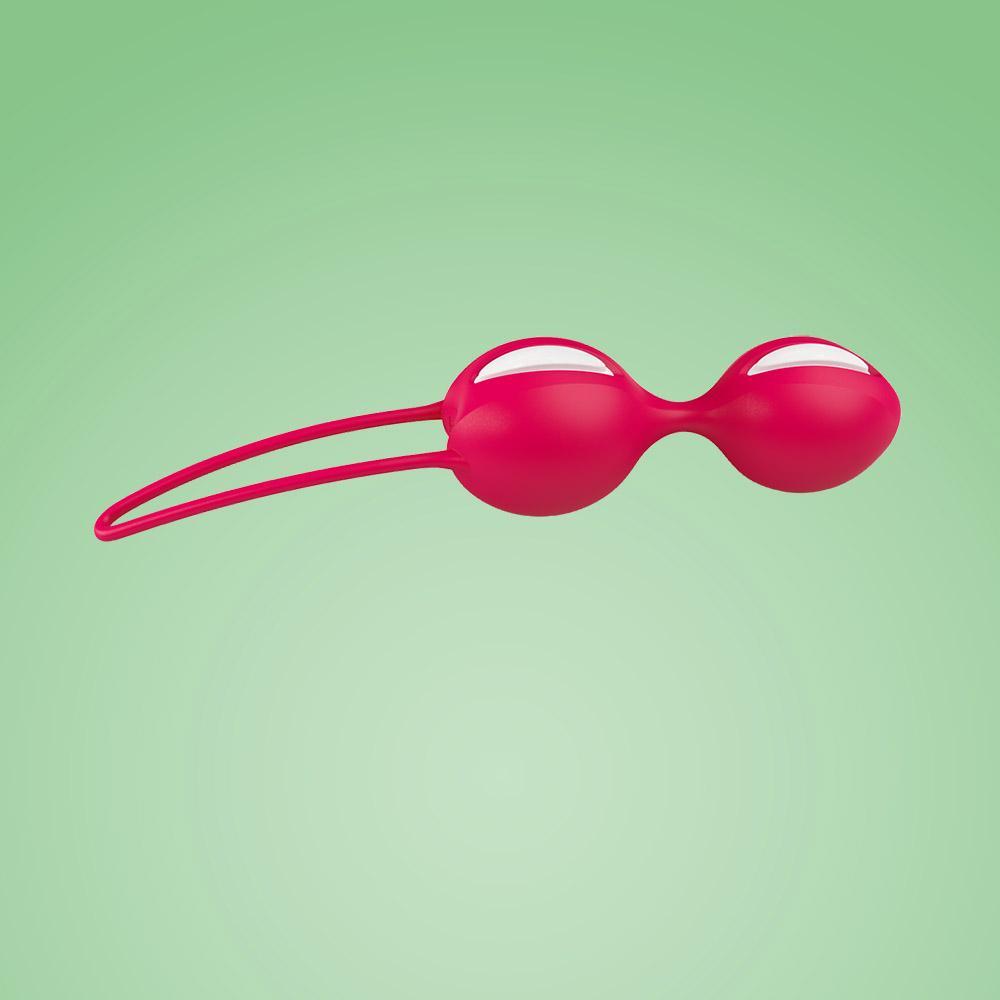 KEGEL BALLS FOR BETTER ORGASMS
Want bigger, stronger orgasms? Of course, you do. Luckily, working out your pelvic floor muscles can get you there. Stronger muscles = stronger contractions = stronger orgasms! There are exercises you can do on your own, but as with any kind of strength training, it makes a big difference to add a little weight.
HOW DO I USE THE SMARTBALLS DUO?
If you're thinking, "I've heard of vagina balls, but I have no idea what to do with them," you're far from alone! Luckily, it's easy peasy: Just lube up these smooth silicone balls and insert them. From there, you can do squeeze-and-release exercises or just go about your life! Each ball contains a small, round weight that bounces and rolls as you move, making your muscles work to keep the SMARTBALLS in without you having to make a conscious effort.
ARE THERE OTHER BENEFITS TO USING THE SMARTBALLS DUO?
Strengthening your pelvic floor prevents incontinence, increases blood flow for general vaginal health, helps you prep for childbirth, and assists your body in healing after childbirth. It can also help you have better muscle control during sex—if you want to increase the pressure your partner feels, for instance.

They're also super fun to wear during a spanking. Or try holding a vibrator at the base!
WHAT MAKES THE DESIGN OF THESE KEGEL BALLS SPECIAL?
We don't think you should have to work too hard for better orgasms, so we've designed these Kegel balls to be as easy-to-use as possible. The tapered tip makes them comfortable to insert (especially with a little lube!), and the groove at the bottom makes it easy to push them into place. The silicone loop at the bottom makes for effortless removal.

Plus, we want you to be able to feel the rumble! That's why we put body-safe plastic panels on the sides instead of cushioning them with silicone, which would absorb the awesome bouncing feeling of the inner balls.
SHOULD I GET THE SMARTBALLS DUO OR SMARTBALL UNO?
We recommend the SMARTBALLS DUO for most people, since the two-ball design engages muscles toward the back of your vagina as well as the front. If you have a shorter vaginal canal, though, the SMARTBALL UNO Kegel exerciser is a better choice.
Not usable
Bought this for my partner to use for Kegel exercises and unfortunately, it was not a good experience for her. She was unable to insert this Smartballs Duo fully and when she tried to walk around with them it fell out constantly and created discomfort for her. Although this was not a good fit for my partner, we both love Fun Factory products and they are beautifully made. We are also impressed with the great customer service regarding this issue.
Kegels made easy
So far, I am loving these. They are discreet and stimulating, easy to insert and remove and erotic. What else would it be? I own other products and find Fun Factory to be quality products that are well designed.
Kegel Balls
Smartball Duo is a great product. It prevents incontinence. Orgasms are so much better. They feel great while wearing them.
Hi TK,
Our SmartBalls have giving women a great workout for a number of years now. It is an amazing product that truly does the job and in a very FUN way too :)