Water-Based Lube
Regular price
Sale price
$13.95 CAD
Unit price
per
Save $-13.95
Not Available
---
---
THE LUBE THAT STARTED IT ALL
Long-lasting, medium-thick formula leaves no residue 

 

Feels natural & non-sticky

Lactobacilllus ferment helps vaginal flora stay in balance

 

pH-balanced for the vagina

 

Water-based & condom- & toy-safe

Anti-inflammatory pleasure tonic promotes a healthy libido
Product Specs

| SPECIFICATION | VALUE / DESCRIPTION |
| --- | --- |
| Type | Water-based lube |
| Quantity | 2 oz - 8 oz |
| Ingredients | Water, Certified Bio-Based Vegetable Propylene Glycol, Lactobacillus Ferment, Epimedium Sagittatum (Horny Goat Weed), Acanthopanax Senticosus (Siberian Ginseng), Ziziphus Jujube Fruit Extract, Hydroxyethylcellulose (plant-sourced) |
Shipping

FUN FACTORY CANADA Ships with Canada Post. Orders go out at 2PM PST time. If you place your order through the week before 2PM we will try our hardest to send it out that day.

Canada Post does not process orders over the weekend. Therefore orders placed on Friday after 3PM until Sunday 12:00AM will go out on Monday when Canada Post starts processing orders again.

$9.99 Shipping on all orders under $39.99
FREE Shipping on orders over $39.99
Shipped with Canada Post

For more information, check the Shipping Information page.
Share
View full details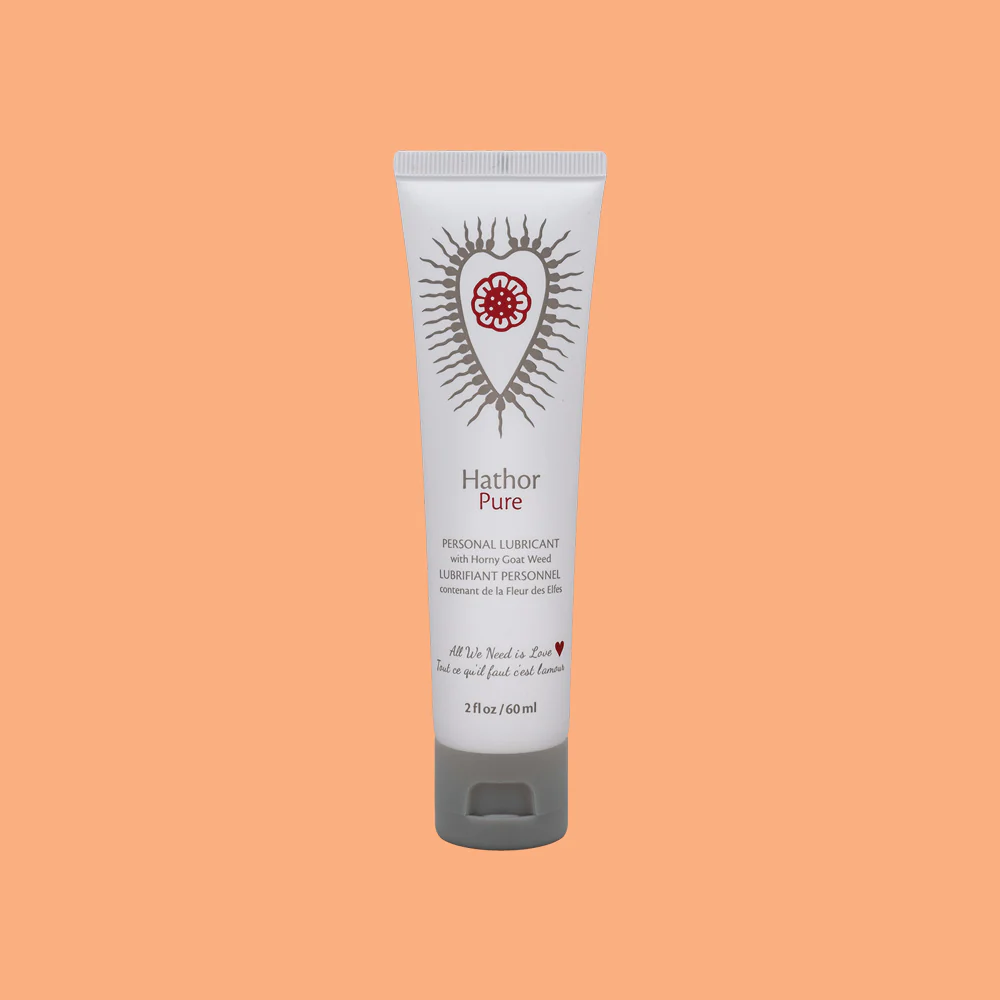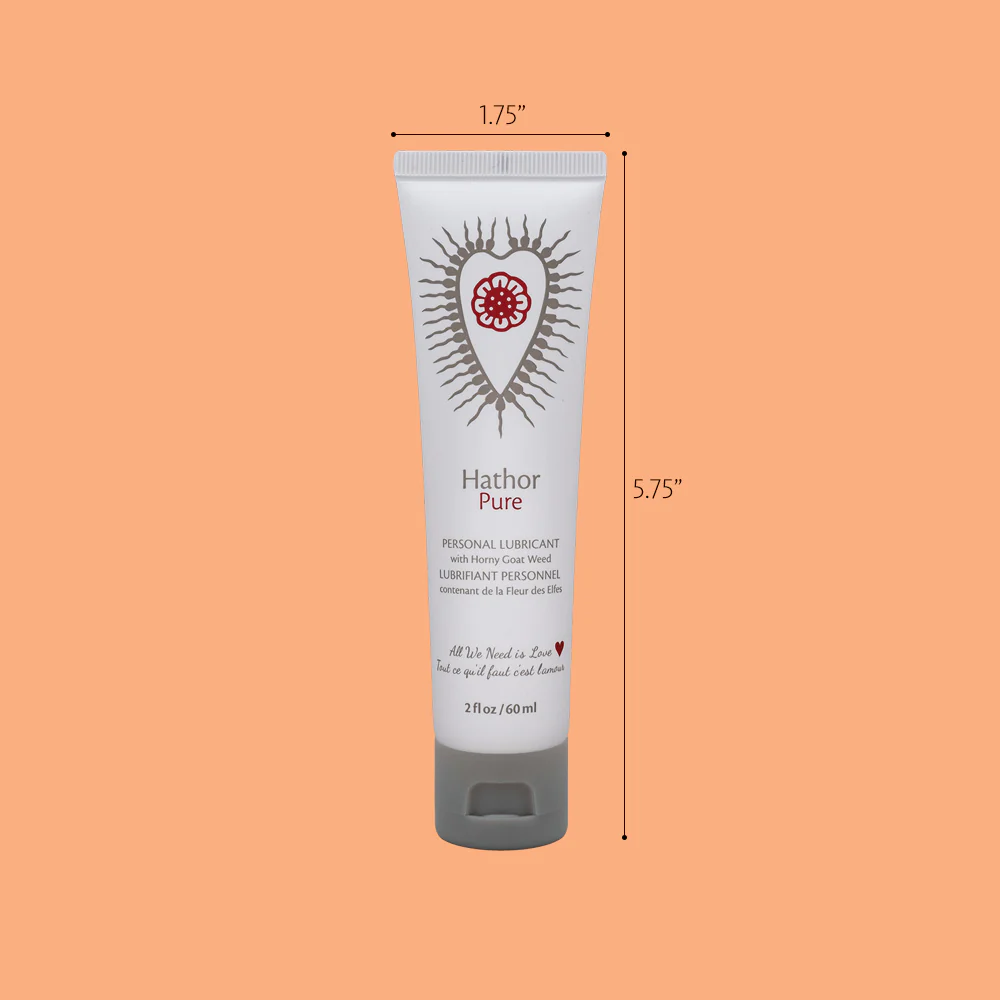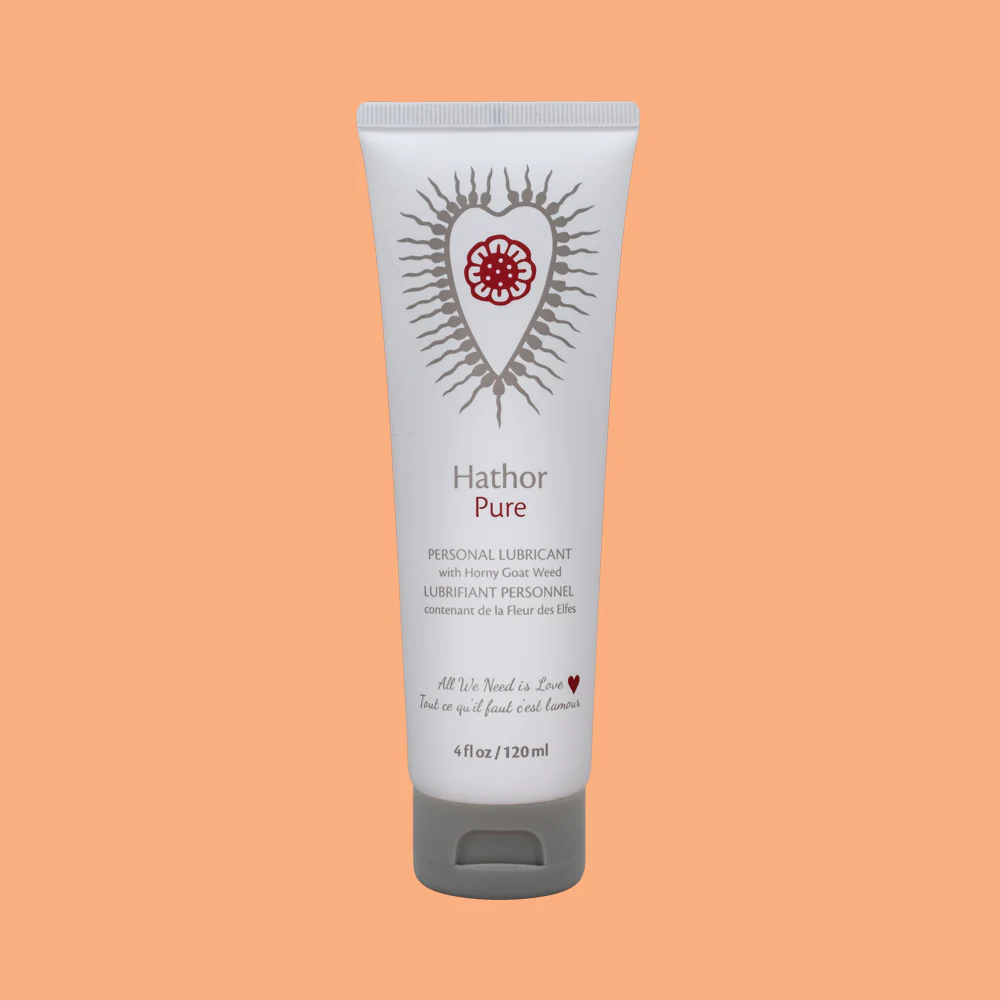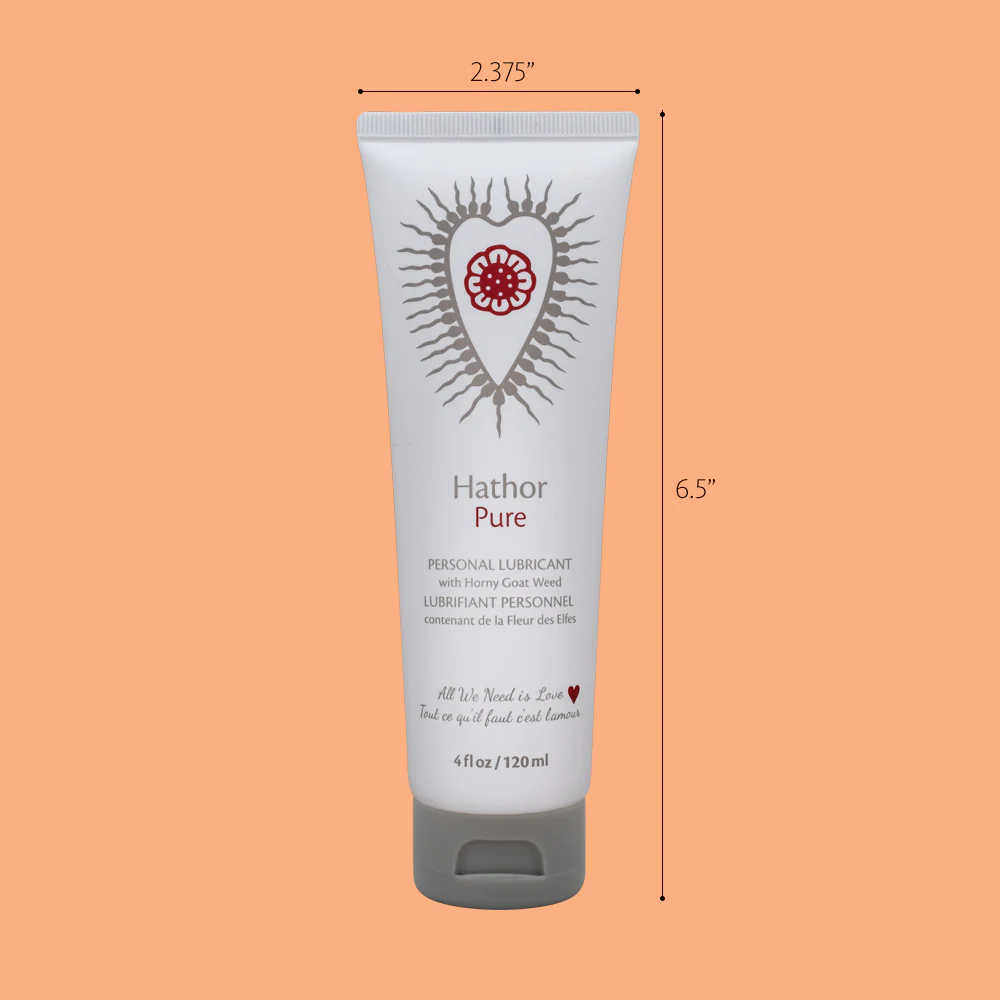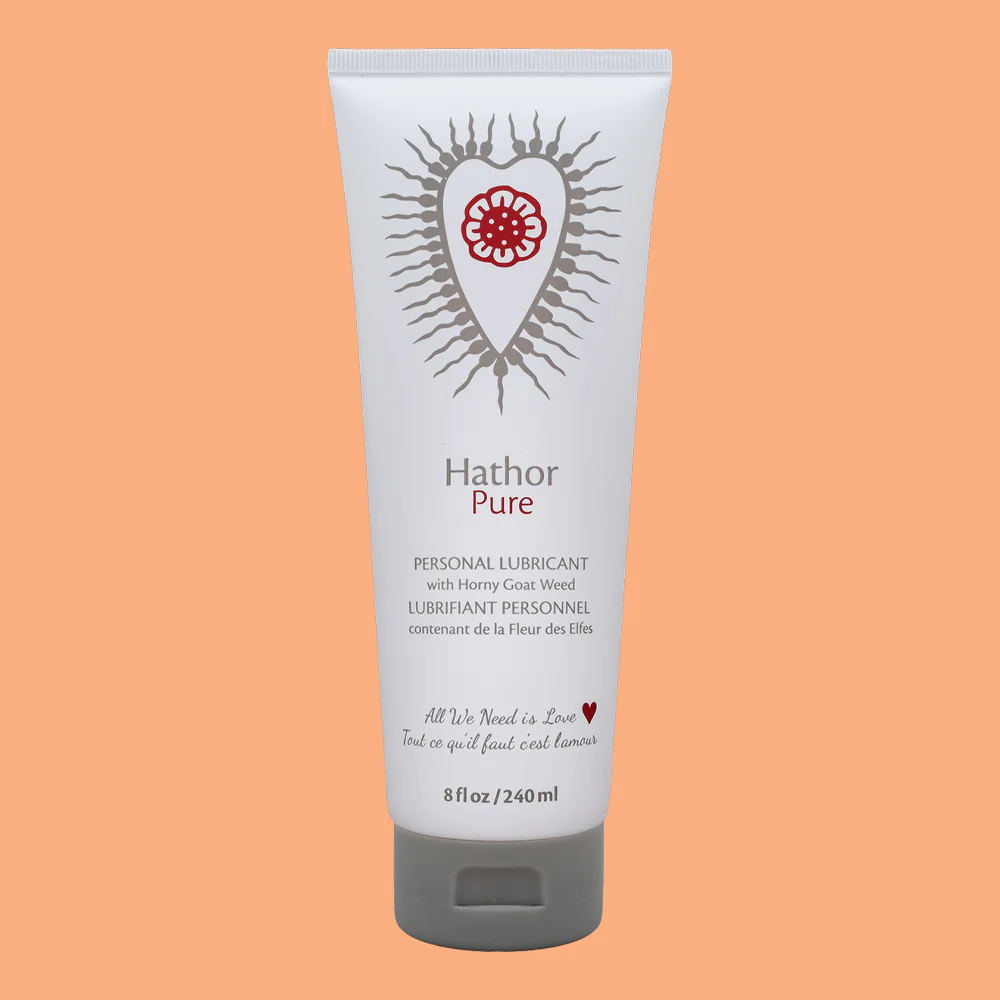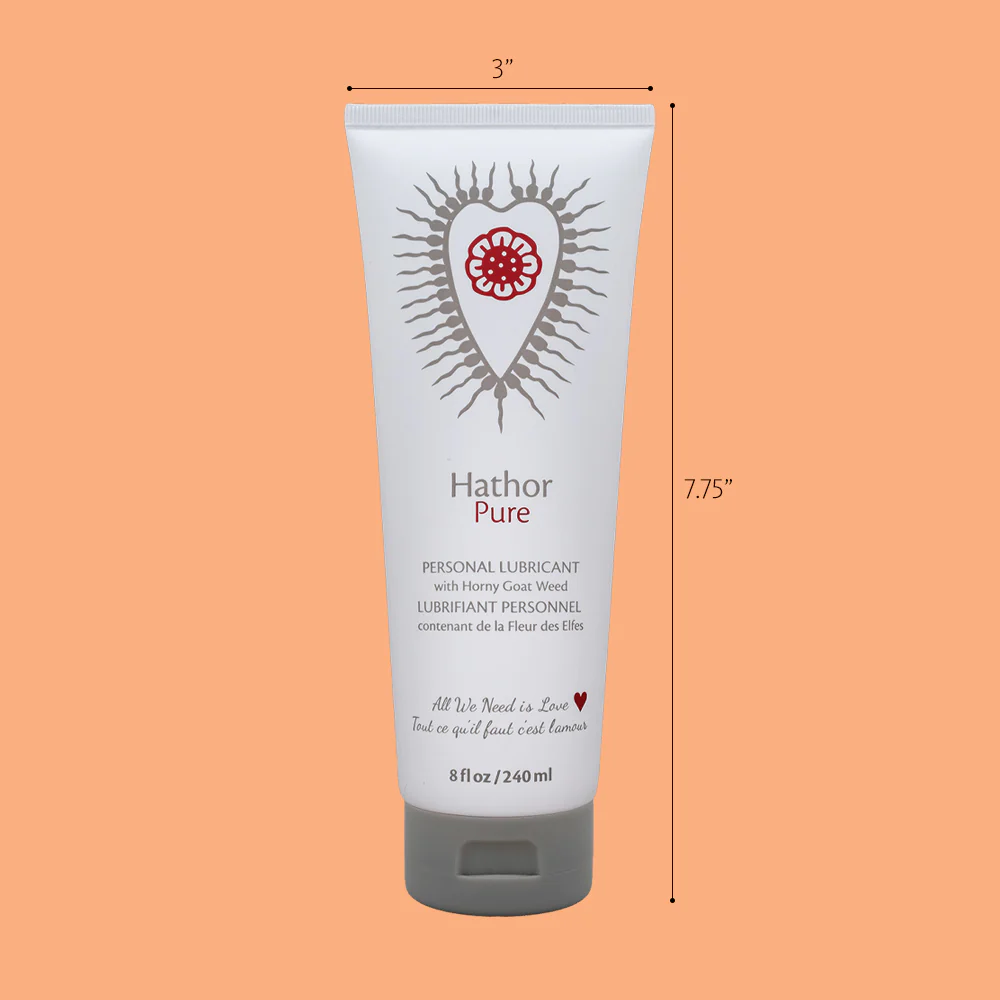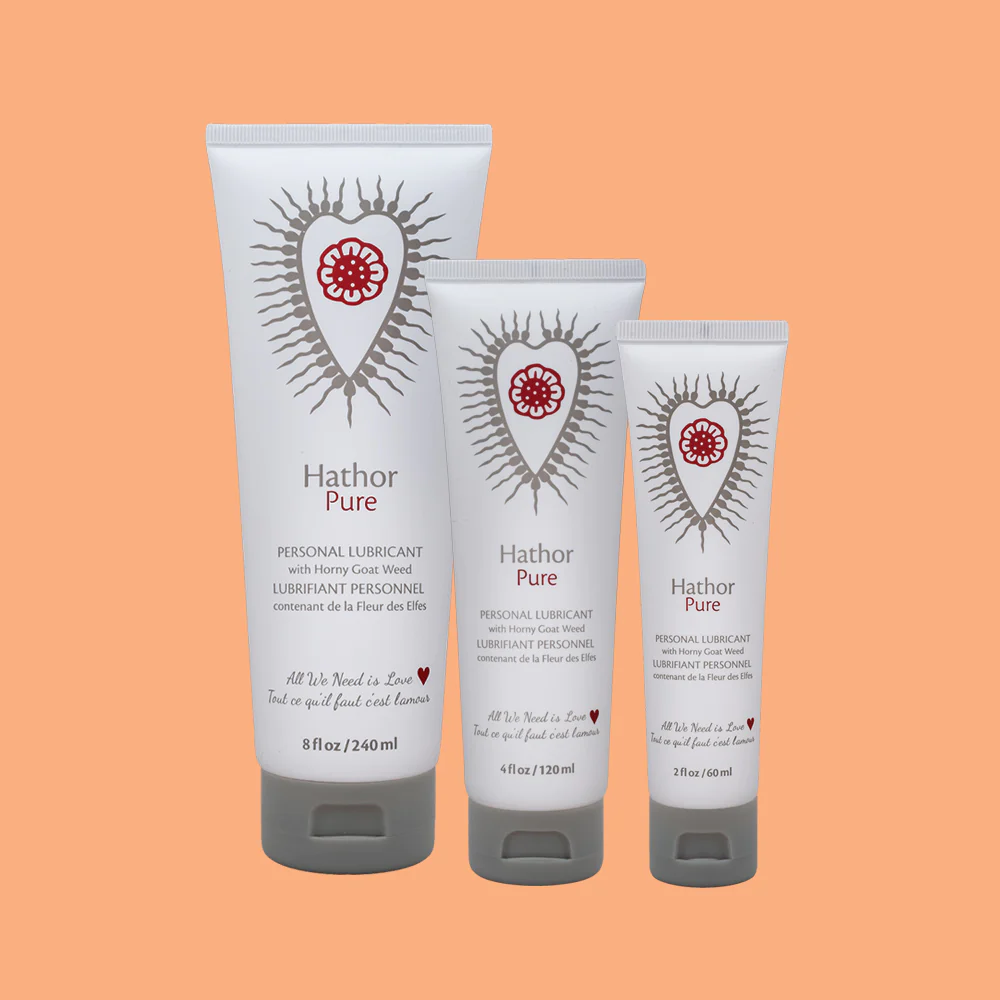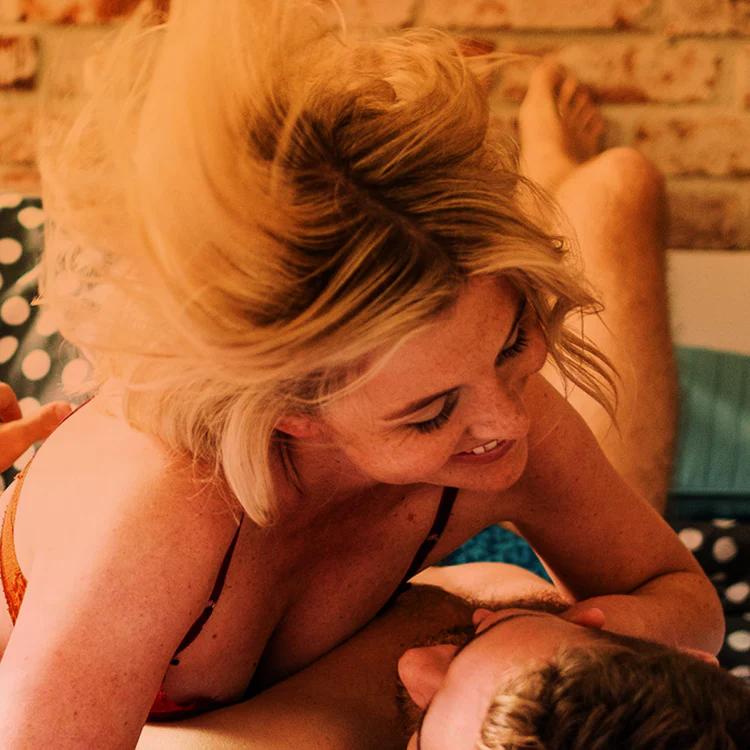 SUTIL'S PLEASURE TONIC
Horny Goat Weed
This soothing Chinese herb promotes an antimicrobial environment that's perfect for pleasure. It can also ease vaginal atrophy. It's traditionally taken orally to support healthy blood flow, arousal, and sensitivity.
Jujube Extract
Grown in Asia, this flavonoid- and antioxidant-rich superfood discourages the growth of harmful fungi.
Ginseng
Hydrating and adaptogenic, this root helps diminish friction for an effortless glide. It also addresses inflammation in the body and hinders bad bacteria.
THE CLASSIC HERB-INFUSED LUBE
Hathor Pure was SUTIL's first-ever lube, and fans have used it faithfully for more than 20 years now. It's easy to see why: Made with just seven ingredients, this botanical-based formula won't irritate sensitive types and makes your play slippery, hot, and FUN.
WHY SHOULD I USE LUBE?
Because you want to have great sex. Lube comes in handy in all sorts of situations: when you're using silicone toys, when you're switching from oral or hand sex to vaginal sex, when you're doing butt stuff, when you and your partner have been drinking, and so on.
WHAT ARE THE BENEFITS OF A MEDIUM-VISCOSITY LUBE?
In a word, versatility. The cushiony texture is great for oral, vaginal sex, anal, playing with toys—you name it. Plus, Hathor Pure's botanical ingredients have soothing and hydrating properties.
AND IT HAS LACTOBACILLUS FERMENT—WHATEVER THAT IS?
It sure does. Lactobacillus ferment is the fermented form of lactobacillus, a probiotic that's in kimchi and yogurt. In lube, lactobacillus ferment helps maintain a healthy balance in the body's flora.
IS SUTIL REALLY THAT MUCH BETTER THAN DRUGSTORE LUBE?
Yes, and how. Cheapie lube can cause a world of problems, like irritation, stickiness, difficult cleanup, a gross residue, and even infection. SUTIL is totally different. It feels natural, slick, and non-irritating—so comfortable, you can forget it's there.
FUN FACTORY ♥ SUTIL
As sex industry pros, the team at FUN FACTORY has seen a lot of lube. Trust us when we say that SUTIL is the best. Since 2000, the family-owned company has been manufacturing its products ethically in Canada, so they're maximally safe for you and the environment. SUTIL lube is FDA-cleared, vegan, and condom- and toy-safe. They've turned thousands of lube skeptics into evangelists with their non-irritating, slick formulas. Try their lube, and see why.
MORE ABOUT SUTIL
Average
It wasn't more slippery than other lubes I've used, and did not last any longer.