Water-Based Lube
Regular price
Sale price
$16.95 CAD
Unit price
per
Save $-16.95
Not Available
---
---
THE THICKEST, CUSHIEST LUBE
Thick & non-sticky formula leaves no residue

 

Optimal pH for the anus or vaginal sex after menopause

 

Long-lasting, water-based & condom- & toy-safe

 

Hyaluronic acid delivers long-term hydration

 

Doubles as a post-menopausal vaginal moisturizer

 

Anti-inflammatory pleasure tonic supports libido
Product Specs

SPECIFICATION
VALUE / DESCRIPTION

Type

Water-based lube

Quantity

2 oz - 8 oz

Ingredients

Aqua, Propanediol* (botanical source), Hyaluronic Acid (botanical source), Nelumbo Nucifera Root Extract* (Lotus Root), Epimedium Sagittatum (Horny Goat Weed), Panax Ginseng Root Extract, Ziziphus Jujube Fruit Extract, Gluconolactone*, Sodium Benzoate*

*Eco-Certified Ingredients
Shipping

FUN FACTORY CANADA Ships with Canada Post. Orders go out at 2PM PST time. If you place your order through the week before 2PM we will try our hardest to send it out that day.

Canada Post does not process orders over the weekend. Therefore orders placed on Friday after 3PM until Sunday 12:00AM will go out on Monday when Canada Post starts processing orders again.

$9.99 Shipping on all orders under $39.99
FREE Shipping on orders over $39.99
Shipped with Canada Post

For more information, check the Shipping Information page.
Share
View full details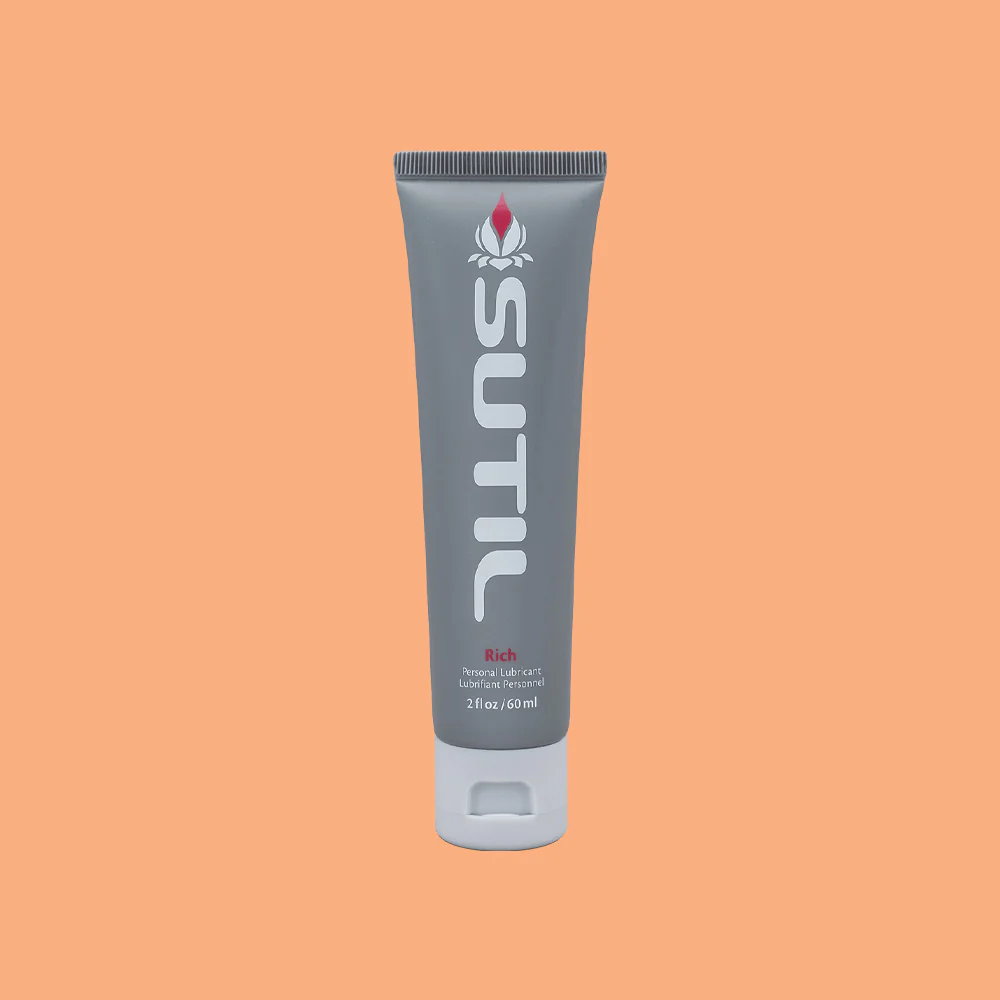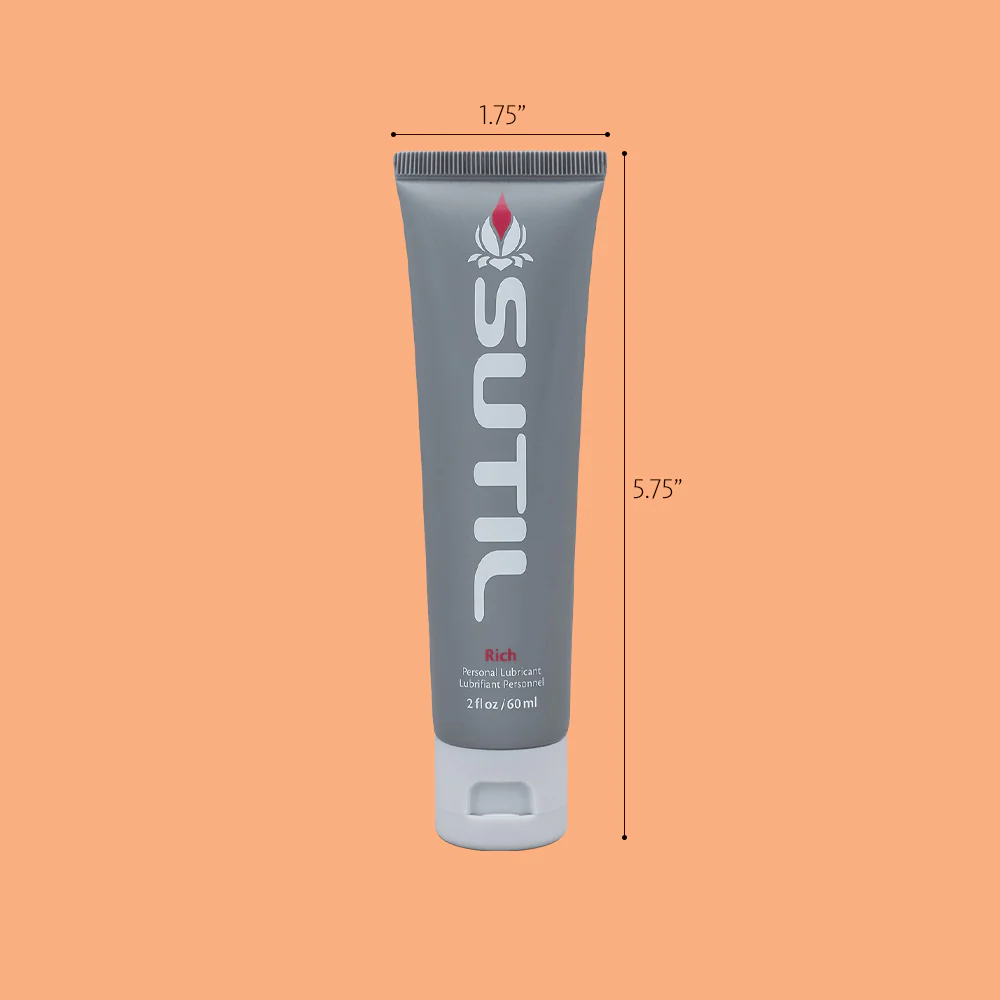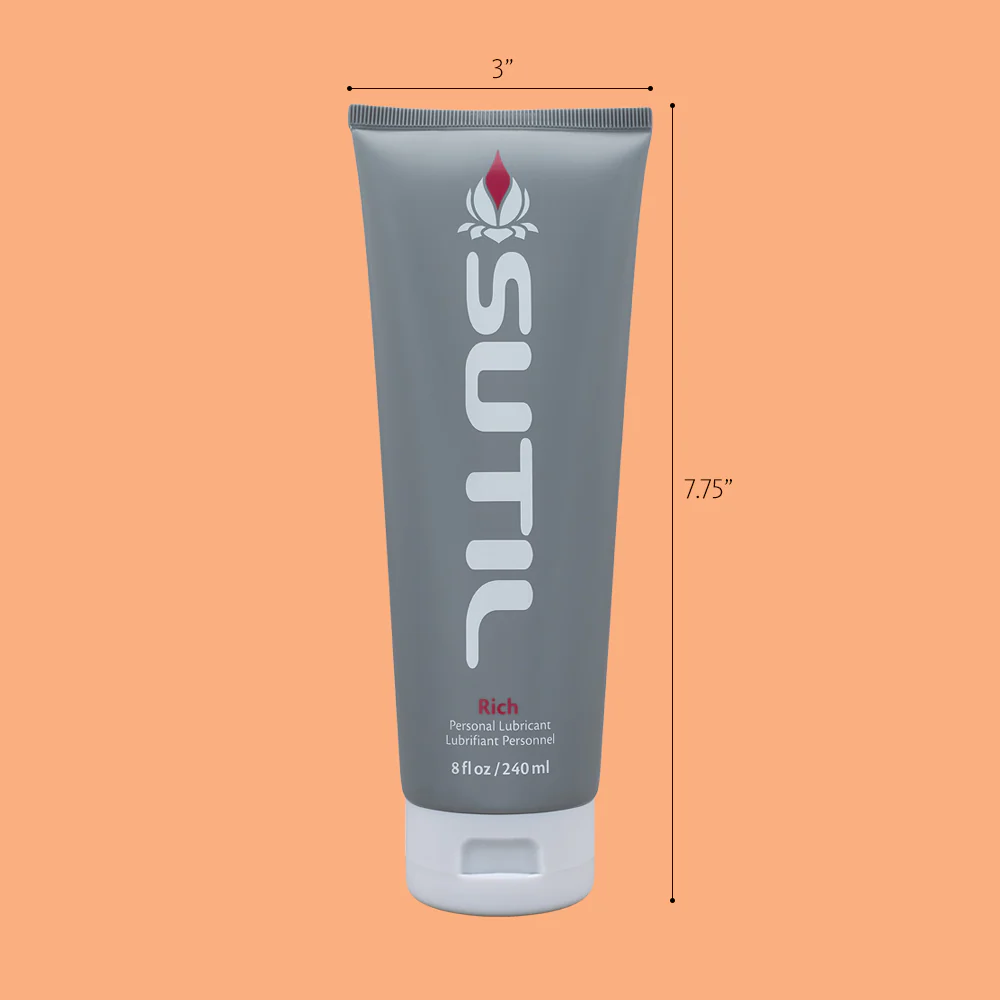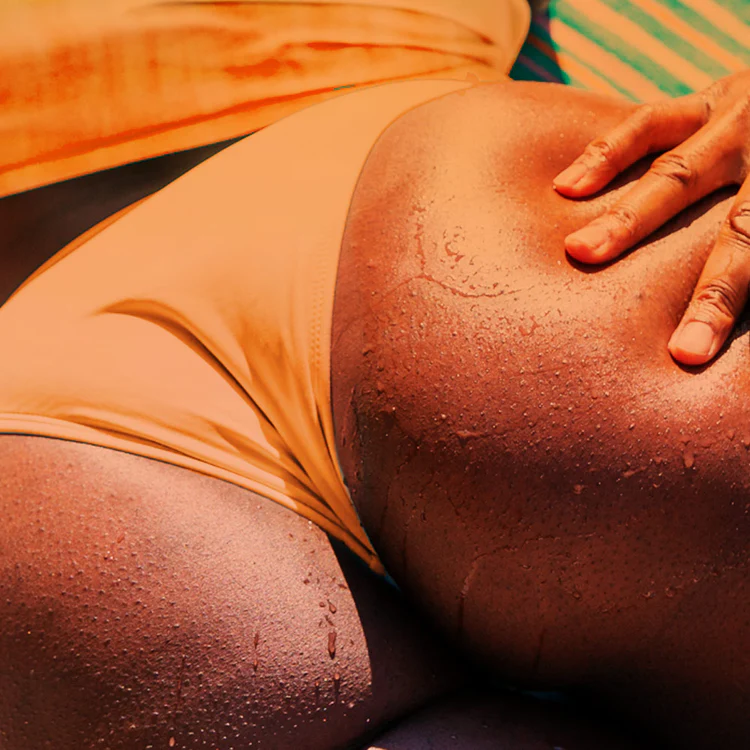 SUTIL'S PLEASURE TONIC
Horny Goat Weed
ThisChinese herb helps foster an antimicrobial environment for comfortable FUN. Itcan also address vaginal atrophy. Taken orally, horny goat weed promoteshealthy blood flow for greater arousal and sensitivity.
Jujube Extract
Thisflavonoid- and antioxidant-rich superfood hinders the growth of fungi.
Ginseng
Thisadaptogenic root eases friction for a smoother glide during play. It alsotargets inflammation in the body's tissues and supports a hygienic environment.
MORE CUSHION FOR FRICTIONLESS PUSHING
Rich is SUTIL's thickest formula, so it's perfect for anal play and people experiencing menopause. It has the pillowy feel of silicone-based lubes, but without the silicone, so it's safe to use with toys and condoms.
DO I REALLY NEED LUBE?
Everyone who has sex, young or old, should be using lube. It comes in handy in all sorts of situations. Are you thrusting with a girthy silicone toy? Use lube. Menstrual cycle drying you out? Use lube. Had a drink before you started getting busy? Use lube. Starting with oral sex and moving on to vaginal? Use lube. You get it.
WHY IS RICH GOOD FOR MENOPAUSE AND ANAL PLAY?
The thick texture makes a huge difference here. Anal penetration and sex during menopause can easily cause uncomfortable friction—cushiony lubrication lessens that friction, so your play stays FUN. Also, Rich's pH of 6 is optimal for the anus and good during menopause, when vaginal pH rises.
WILL MY JUNK REALLY FEEL THE DIFFERENCE IF I BUY HIGH-END, ALL-NATURAL LUBE?
Will it ever! Lots of people get turned off lube because they have negative experiences—the lube they tried felt sticky, or it burned, or it tasted chemically, or it gave them an infection. SUTIL is the antidote to that nightmare lube. It feels so subtle that you'll forget it's there, it lasts for a wildly long time, and its simple, sustainably derived ingredients are non-irritating.
WHAT DOES ECOCERT MEAN?
Ecocert is a certifying organization that testifies to an ingredient's safety, and promotes socially and environmentally responsible production methods. Many of SUTIL's ingredients have received the COSMOS certification, and the brand sources its ingredients from small family farms.
WHAT'S THE BIG DEAL ABOUT HYALURONIC ACID?
It's a no-fail hydrator, that's what! This ingredient occurs naturally in the body, so it's extremely well-tolerated, even by sensitive people. It holds over 1,000 times its weight in water, so it revitalizes your tissues on the inside and creates a satiny feel on the outside. You can even use SUTIL lubes with hyaluronic acid (so, that's Rich and Luxe) as a kind of daily supplement for the vagina.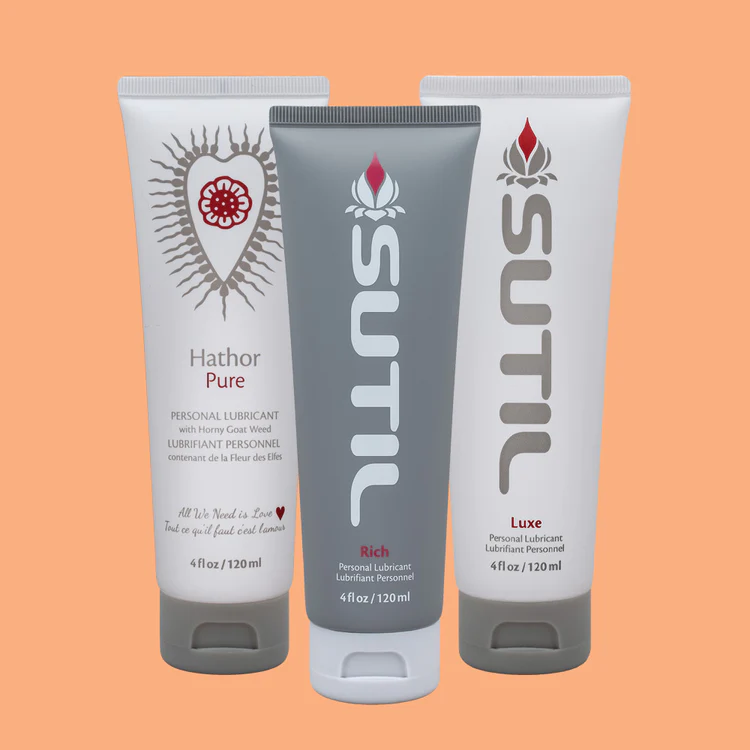 FUN FACTORY ♥ SUTIL
As sex industry pros, the team at FUN FACTORY has seen a lot of lube. Trust us when we say that SUTIL is the best. Since 2000, the family-owned company has been manufacturing its products ethically in Canada, so they're maximally safe for you and the environment. SUTIL lube is FDA-cleared, vegan, and condom- and toy-safe. They've turned thousands of lube skeptics into evangelists with their non-irritating, slick formulas. Try their lube, and see why.
MORE ABOUT SUTIL
Perfect
Perfect lasts a long time
Sutil keeps keep Vagina healthy and balanced
Finding a water based glycerin and propylene glycol free lube that isn't tacky, and keeps ph at natural slightly acidic levels appears to be found with Sutil.
We've been using Sutil for a month now and so far its working the best of any we have ever tried! Thank You for manufacturing this quality lube!
Works great both ways
I have used this as both the giver and the receiver and it is awesome. Being 50+, hydration is important and this is the best I have experienced. The thick lube made a huge difference when being anally penetrated as it was almost frictionless and lasted better than others. It was equally effective and enjoyable when I topped my partner.
One of the best lubes
I really like the texture of this lube, it's thicker than previous lubes I have been using and it has a much nicer glide to it. It makes penetration much more comfortable. I'm picky about lubes because I had a hysterectomy and tend to deal with being too tight and dry. The only thing I wish is that they could make a CBD infused version of this lube, because I still have to layer this on top of my other CBD lube.
I. love. this. lube.
I was introduced to this lube by someone i was sleeping with and it became my favorite. I immediately bought some for myself. It's super slick without being gooey or sticky or anything like that, lasts forever and just feels high-quality.
I've been super sensitive to lubes in the past which made me wary. But this stuff is amazing, completely non-irritating and feels hydrating. I'm ever looking back!