Vibrating Wand
Regular price
$219.00 CAD
Regular price
Sale price
$219.00 CAD
Unit price
per
Save $-219
Not Available
---
✓
Free and
discreet
shipping
✓
Ethically made in Germany
✓
5-year warranty
---
THE WORLD'S FIRST WEIGHTED-RUMBLE WAND
Unique weighted motor pleases at every speed
Wide range of settings, from gentle to strong
Vibration stays in the head, not the handle
Slightly flexible neck for comfort in any position
50% quieter & 32% lighter than the leading wand
Product Specs

SPECIFICATION
VALUE / DESCRIPTION

Type

Vibrating Wand Toy

Power

Rechargeable

Movement

5 speeds & 3 patterns

Dimensions

Ø 2.4 in (head) and 12.3 in total length

Weight

0.95 lbs

Material

Body-safe materials, water-resistant

SKU

Midnight Blue: 10001
Sunrise Orange: 10000

Scope of delivery

Toy, charger (without USB wall adapter), Booklet including user manual & inspiring suggestions
Shipping

FUN FACTORY CANADA Ships with Canada Post. Orders go out at 2PM PST time. If you place your order through the week before 2PM we will try our hardest to send it out that day.

Canada Post does not process orders over the weekend. Therefore orders placed on Friday after 3PM until Sunday 12:00AM will go out on Monday when Canada Post starts processing orders again.

$9.99 Shipping on all orders under $39.99
FREE Shipping on orders over $39.99
Shipped with Canada Post

For more information, check the Shipping Information page.
Share
View full details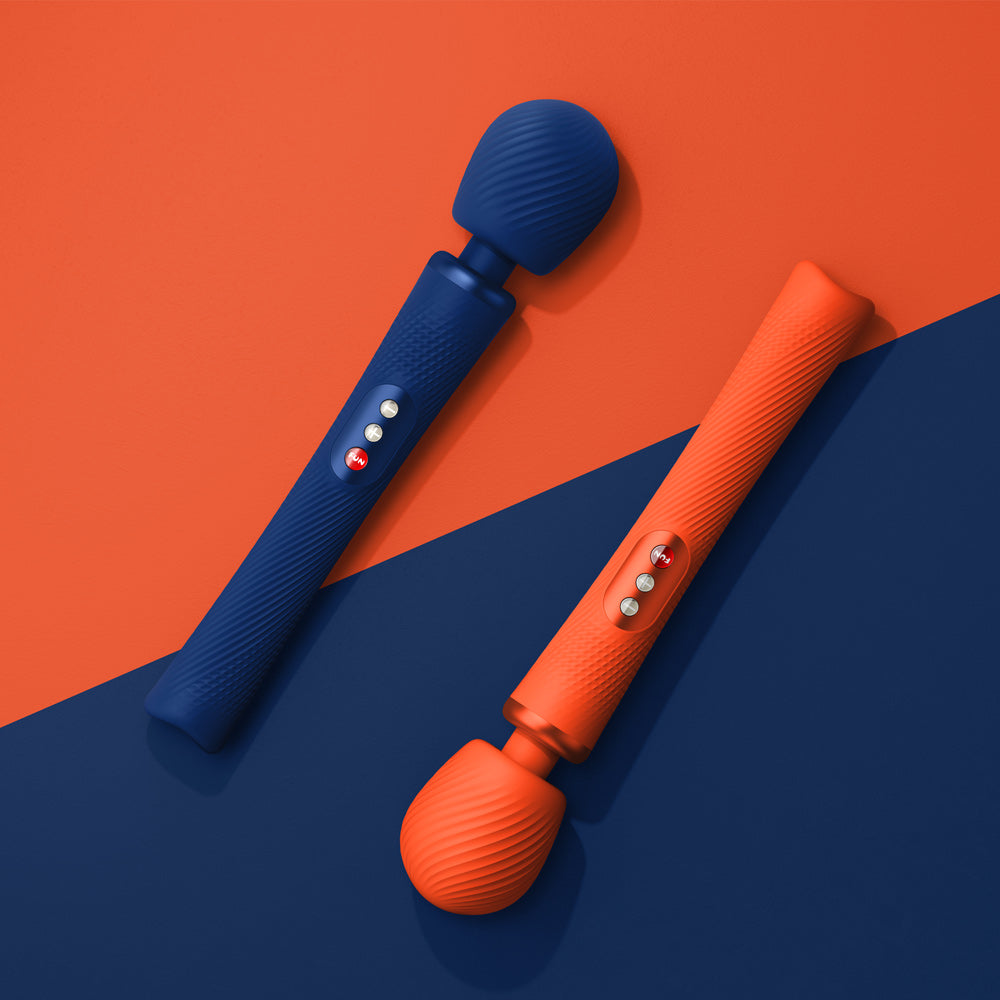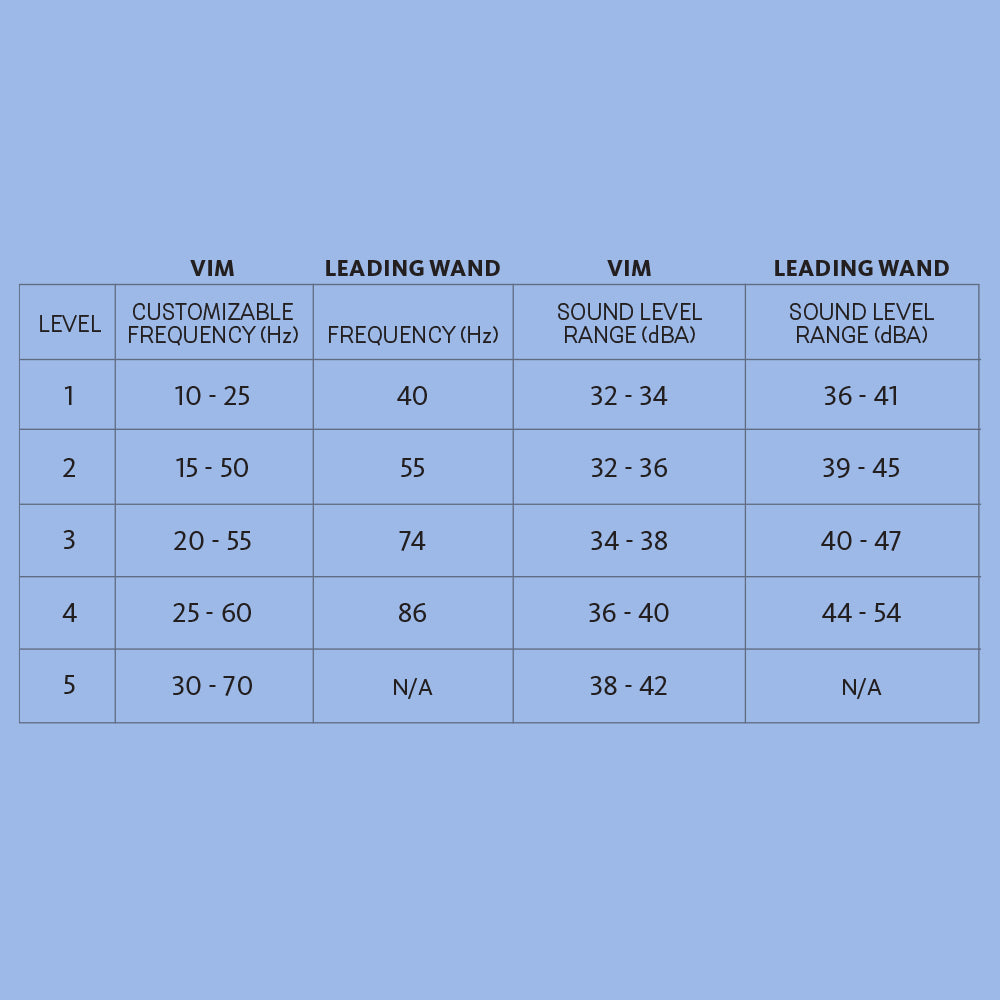 5 SPEEDS, 3 PATTERNS CUSTOMIZABLE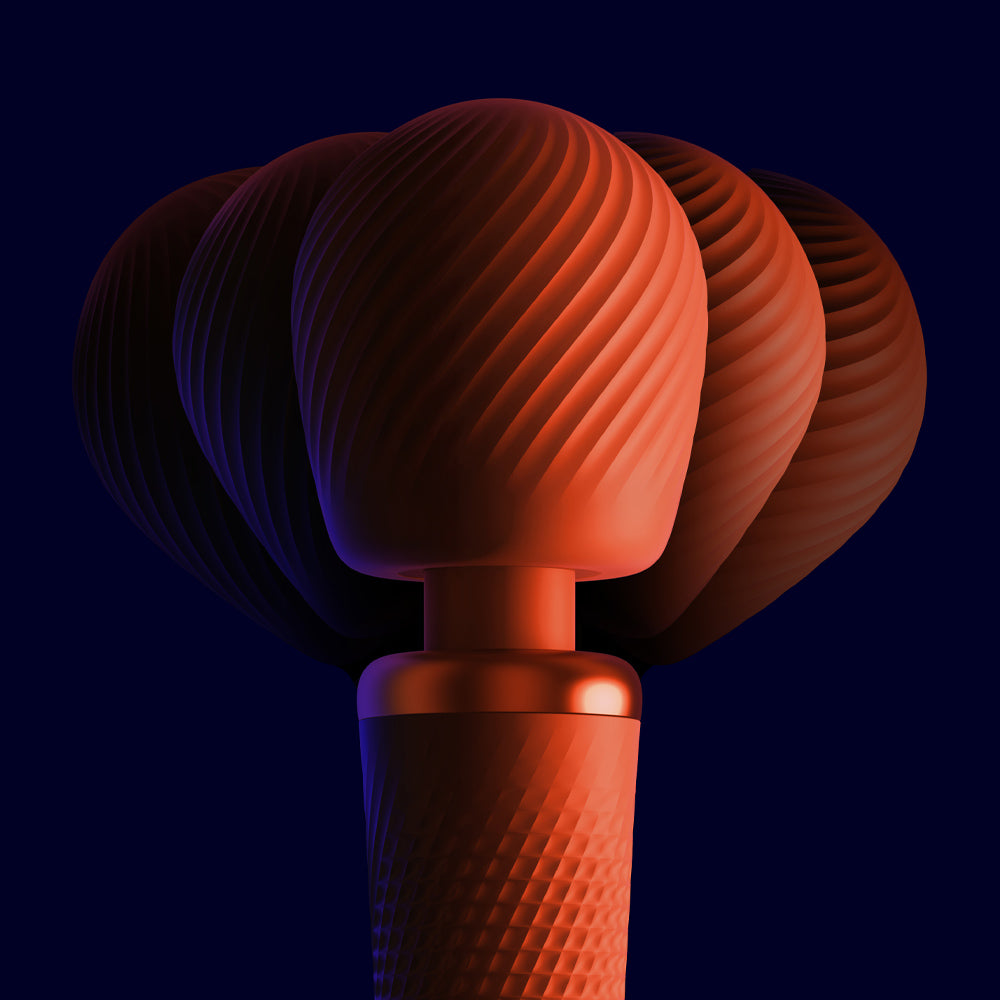 More Customization. Better Vibrations.
You've never felt a wand like VIM before. Most wands deliver pure power and nothing else. On their low settings, they're buzzy or irritating. VIM has an industry-first weighted motor that delivers rumbly vibration at any speed, including the gentlest. 
VIM has a wider range of vibrations than other toys, too, so you can luxuriate in its heavy quaking at any point in your play, from warmup to orgasm to cool-down. Customize any setting or program by holding the [+] or [-] buttons to find the perfect vibe.
Weight Where You Want It
VIM's heavy in the head, so the vibrations have extra oomph, and the lightweight handle means you won't get fatigued.
Why are wands still popular? Aren't they kind of '70s?
Wands have stayed popular for decades because of their unrivaled versatility and ease of use—they're FUN for anyone, on any external body part. They're also approachable enough for toy newbies and adaptable enough for couples and groups.
All that said, VIM isn't your grandma's "back massager." The technology behind this toy is totally new, from its weighted motor to its quiet operation to its customizable vibrations.
I already have a wand. Should I still get VIM?
You should! The toy's thudding vibration is unique and travels below the surface for deeper pleasure. Satisfy yourself with its ultra-strong settings and programs, which offer hard-and-fast stimulation.
I never liked wands. Would I like VIM?
You just might! Sensitive players will appreciate the wand's lower settings with a trembling vibration that's actually arousing, not irritating or overwhelming.
How do the customizable vibrations work?
Just hold down (-) to gradually decrease the intensity, or hold (+) to increase it to your liking. You won't be disappointed by the toy's strength—VIM's motor is our most powerful!
Is this toy just for clits?
VIM is great for clitoral stimulation, but it's not only for that. Lots of people with prostates like pressing the wand against the perineum for indirect P-spot stimulation. You can also use it to spoil the corona of the penis, or to caress the balls during a blowjob.
It's also a nice way of warming up the whole body. Use it on your neck, shoulders, lower back, or anywhere else that deserves some love.
And it's quiet?
It's the quietest! In fact, VIM is 50% quieter than the leading wand, for maximum pleasure with minimum noise.
DESIGN & COLOR
With its tapered length, brushed aluminum control panel, and textured, easy-grip handle, VIM looks as good as it feels. Its wavy, all-silicone head grips lube for your comfort, meaning you don't need to place a barrier between yourself and the toy. And VIM's weight is concentrated in its head, so it amplifies vibrations, and not in the handle, so you don't get fatigued. Speaking of the handle, it doesn't channel the vibrations, so you can play hard without numbing your hand.

So, which color VIM is right for you?
Do you like vigorous, athletic sex? Sunrise Orange will fire you up. Prefer a steamy, romantic mood? Midnight Blue brings a sensual vibe to the bedroom.
Vim's orgasm Programs
Deep Orgasm is a rumbly program that starts with light vibration and builds up to the maximum setting. It does all the work for you!

Intense Orgasm is fast and powerful, for a blissful quickie.

Edging builds in intensity and then drops off, again and again, and reaches higher heights until you climax.
What's inside?
Obviously, you'll get VIM when you order VIM, plus its USB charger (without a USB plug). Inside the packaging, you'll find a Yes/No/Maybe List to fill out with your partner and get sparks flying. You'll also get a Booklet with operating instructions, care directions, and a Flirt or Dare game to inspire your play.
It's Fabulous if you must know!!
It's a very intelligent toy! Super customizable, very wieldy, the weight on it is really nice, and it is powerful!!
Wow
I've never tried anything like this, I have a few of the vibrators from Fun Factory and I absolutely love them. High quality, great fun - keeps me very happy. I'm no stranger to orgasms, I have them daily thanks to Fun Factory - but the VIM actually caused me to squirt! I have never done that! I am shocked. In a good way. I really love this product.
The hype is true!
I love my VIM! The weighted head and vibration settings make all the difference. It's great when using it solo or with a partner. 5 stars!
Disappointing Especially For the Price!
I decided to get this over a Hitachi, and I regret doing so. First and foremost, one of the features I looked forward to the most is how quiet it touts itself to be, since I live with family. It was definitely quieter than many other toys I've had for the first 3 weeks, but now it's beginning to get louder. I don't know what's going on, but I don't like it. The second feature I was excited for was the bendable head to allow for multiple angles/positions. Unfortunately, it looses power when bent, especially the deeper the bend. Sometimes that's not such a bad thing, since often if I have the settings too high I'm left numb and/or irritated, but at other times it's annoying when I need the power level it's at and not more. Side note, the first setting when dialed down will transfer vibrations to your hand and BADLY. If you have carpal tunnel or any other hand/wrist issues, this will likely be a big problem. The final issue is although splash proof, I worry that the gap behind the head may leak somewhere; anytime I wash it I do my best not to get water beyond that point, but sometimes a few drops get by and just disappear. I bend the head to try and get some of it out, but I'm not sure that actually does anything.
Oh, and it only holds onto lube and other fluids when it's on; as soon as you turn it off, everything is dripping everywhere.
New Vibe
So far so good. I got the Vim for my wife and she has enjoyed it so far. It's definitely more powerful than other wands we've used. More "rumbly" is how she describes it.